With its durability and timeless beauty, solid wood has grown immensely in its popularity over the years, and has become a staple in most homes. If you're a fellow lover of solid wood furniture, here is an ultimate guide on how to keep your precious solid wood furniture in pristine condition. Let's begin!
Regular Cleaning
To preserve the beauty of solid wood, regular cleaning is essential. Simply wipe your furniture with a slightly damp microfibre cloth together with some gentle dishwashing liquid to remove any stains and dirt. Do ensure that your cloth is not too damp, as using too much water on solid wood can potentially create damage and permanent water stains.
If you have no time for regular wiping, engage in quick dusting to remove the all the dirt and dust collected on the surfaces. This is extremely important to preserve the finish of your solid wood piece.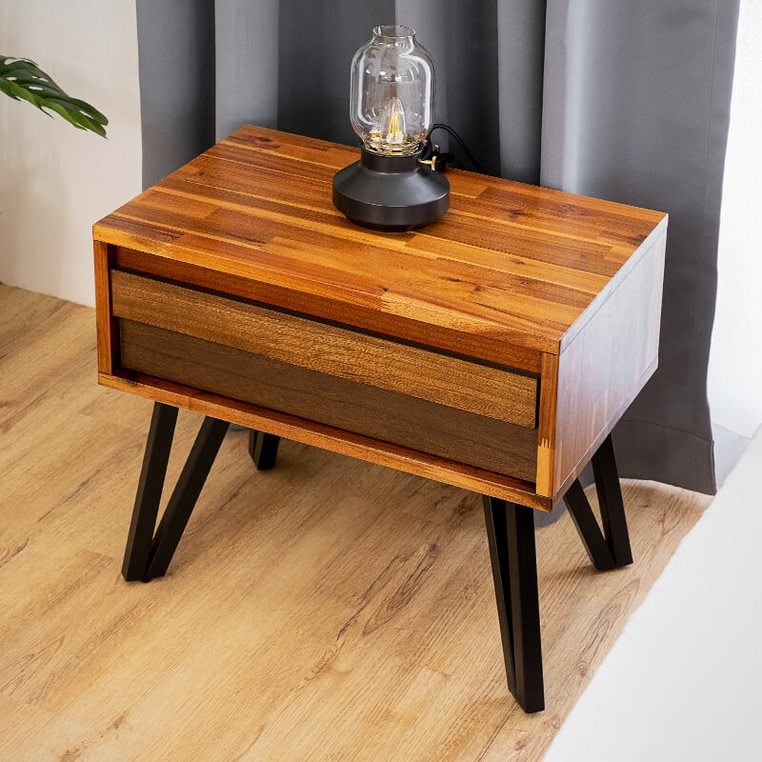 Avoid Direct Sunlight
Avoid placing your solid wood furniture at areas with direct or constant exposure to the sun. This is because the ultraviolet light emitted by the sun can result in the discolouration and fading of solid wood.
As such, if you have windows directly facing your solid wood piece, make sure to install some blinds or curtains to prevent prolonged exposure to sunlight.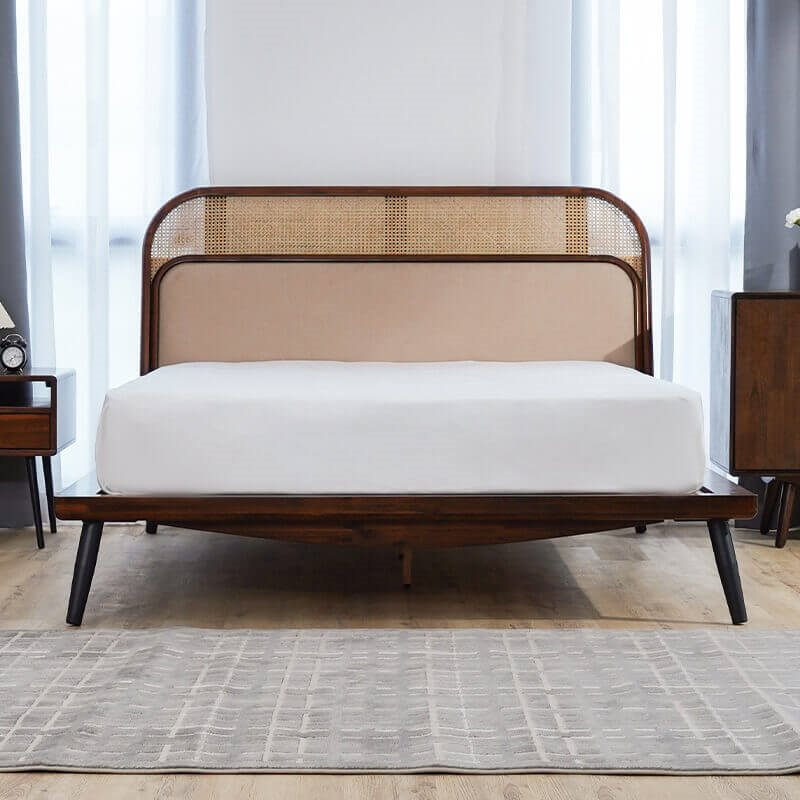 Avoid Direct Heat
Direct and excess exposure to heat is also discouraged as it might create cracks and bumps on solid wood surfaces over time. This might eventually affect the structural integrity of your solid wood piece. As such, we highly recommend for you to place your solid wood furniture away from heat sources.
If you own a solid wood dining table, make sure to use coasters and placemats when enjoying boiling hot food and beverages.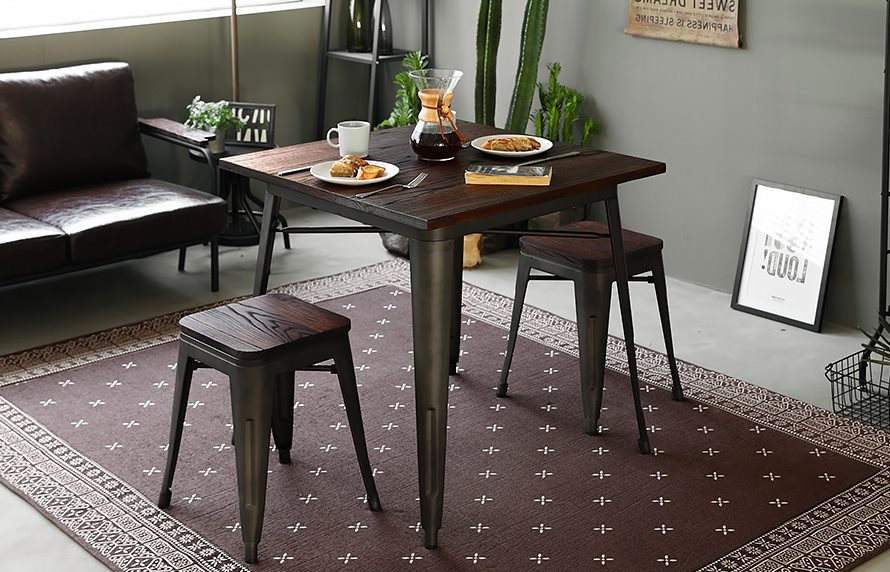 Handle with Care
Last but not least, handle your solid wood furniture with gentleness and care. This will prevent and minimise external damages such as dents, scratch marks and ink stains.
If you want to keep them in mint condition, always remember to place sharp objects and products like permanent markers far away from your beloved solid wood furniture. It's always better to be safe than to be sorry!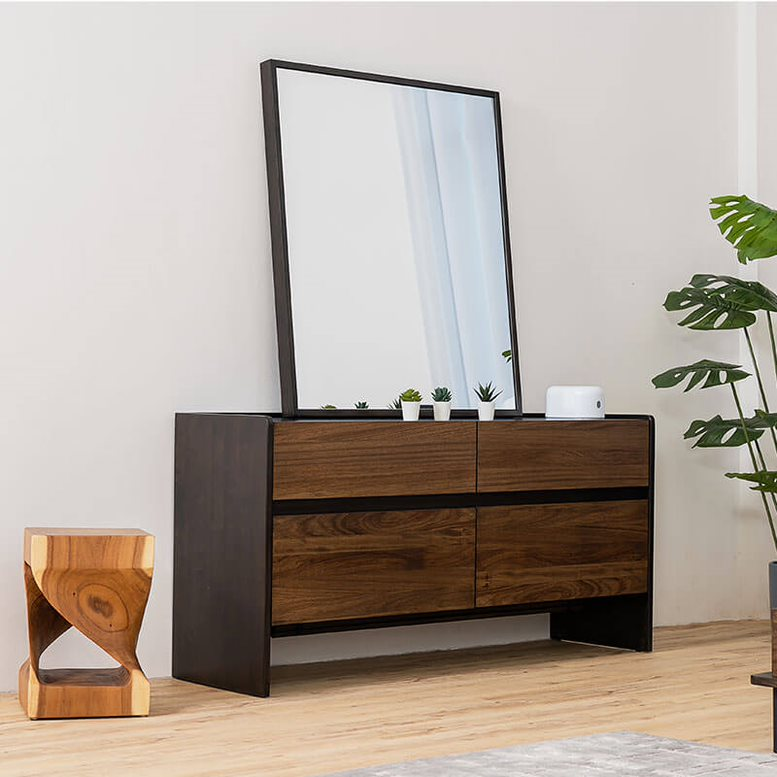 As Good As New
There you have it! 4 simple but foolproof ways to maintain solid wood furniture. Keep these steps in mind and you'll be able to enjoy its beauty for generations to come.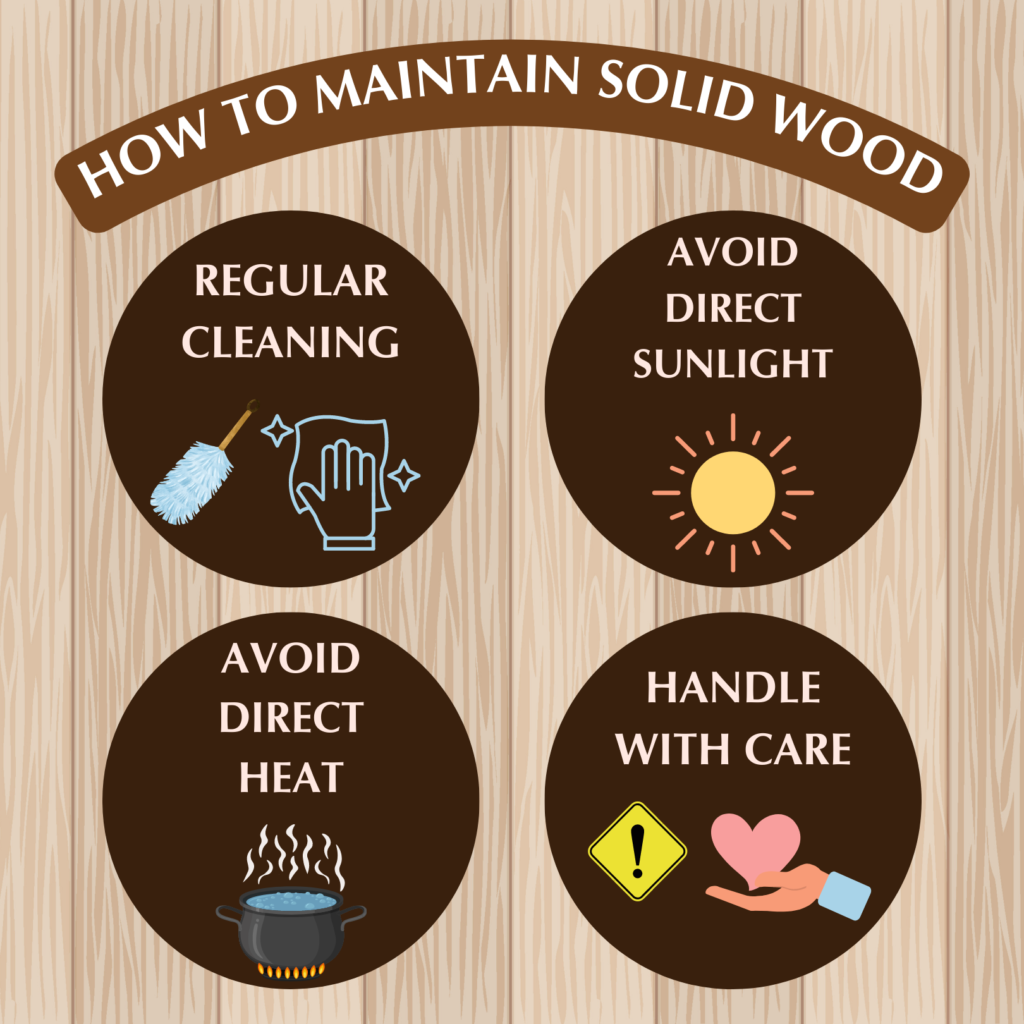 Unsure of where to find high-quality solid wood pieces? Check out BEDANDBASICS for a wide variety!
Interested to find out more about sintered stone furniture? Find out more with our blog 'Top 3 Reasons to Love Sintered Stone Furniture'.