After a long and tiring day, most of us, go home to rest and recharge. But the reality is that many people in Singapore still don't have a place of comfort to call home. Homelessness is a real and complex problem.
Eradicating homelessness may be difficult, but we have amazing social enterprises like New Hope CS that are assisting to rehome these individuals. In fact, New Hope CS does a lot more than provide immediate relief for the displaced. They extend their goodwill to support these individuals further and improve their long-term well-being.
This resonates with BEDANDBASICS. To us, a safe space at home holds great importance for one's well-being, especially for those who are struggling to make ends meet.
"We believe that a good night's sleep translates to having more opportunities in the day." Asmine, Operations Manager at BEDANDBASICS, shared. We want to contribute to communities around us and enable more people to live secure, peaceful and comfortable lives so that they can advance further.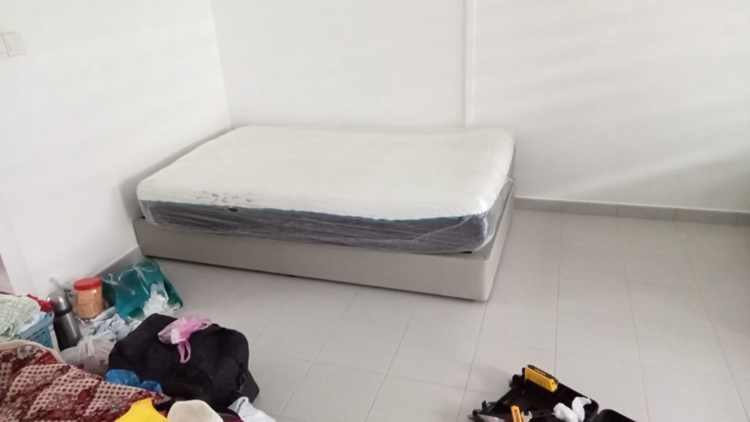 As we partnered with New Hope CS during the Covid-19 period, there were a lot more displaced families than usual and the demand for beds had gone up. We were concerned that we could not provide help to all who needed it.
Nonetheless, we wished to give what we had, to help support some of the beneficiaries in the next phase of their journey. "There were not enough mattresses to donate, but we just wanted to help as much as we could." Asmine expressed.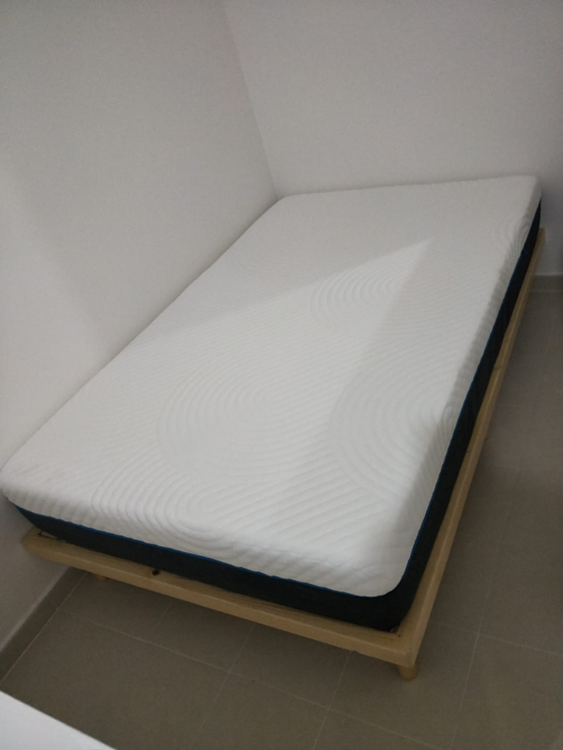 A Good Mattress Makes a Good Stepping Stone
We strongly believe that sleeping well means better well-being, cognitive functions, performance, and memory, all important for people in vulnerable situations. These let them gain control over their situation and the confidence to do more.
Quality mattresses are the key to this.
Relieved of fatigue and discomfort, the beneficiaries will be equipped to deal with the strains of everyday life without risking burnout, hence we wished to give them exactly that. A comfortable space where they can enjoy full and uninterrupted rest.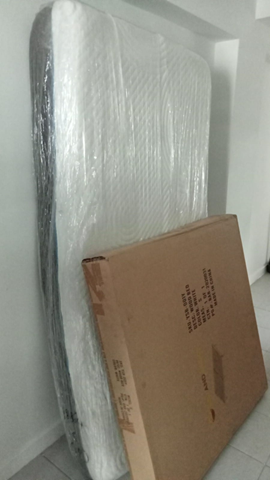 "By providing our post-discharged residents with mattresses and bed frames, BEDANDBASICS directly makes an impact at a key independence milestone in their lives – achieving stable accommodation for themselves." Dorcas, Volunteer Manager at New Hope CS, noted.
With this, we hope that we could turn their accommodation into a proper home and that this initiative could make a small but pivotal improvement in the quality of life for the beneficiaries.
Thank you New Hope CS for presenting us with this opportunity to contribute meaningfully to the community. Being able to do our part to make a difference, even a small one, is a huge privilege to us. The little moments we've had during this journey have encouraged us to do even more for the community in the future.