A gorgeous alternative to marble with double the durability and at a fraction of the price, sintered stone has grown significantly in its popularity in the recent years with its stunning appearance, versatility and resilience.
Here are 6 reasons why you need to get sintered stone furniture for your home.
Durable and Functional
Sintered stone is mainly used in furniture like kitchen countertops, dining tables and coffee tables. It is incredibly strong and durable, and can withstand intensive use without showing signs of wear and tear. If you're looking for hard-wearing tabletops that will be used frequently, it is undoubtedly the best candidate.
Here's why sintered stone checks all boxes in the durability and functionality department.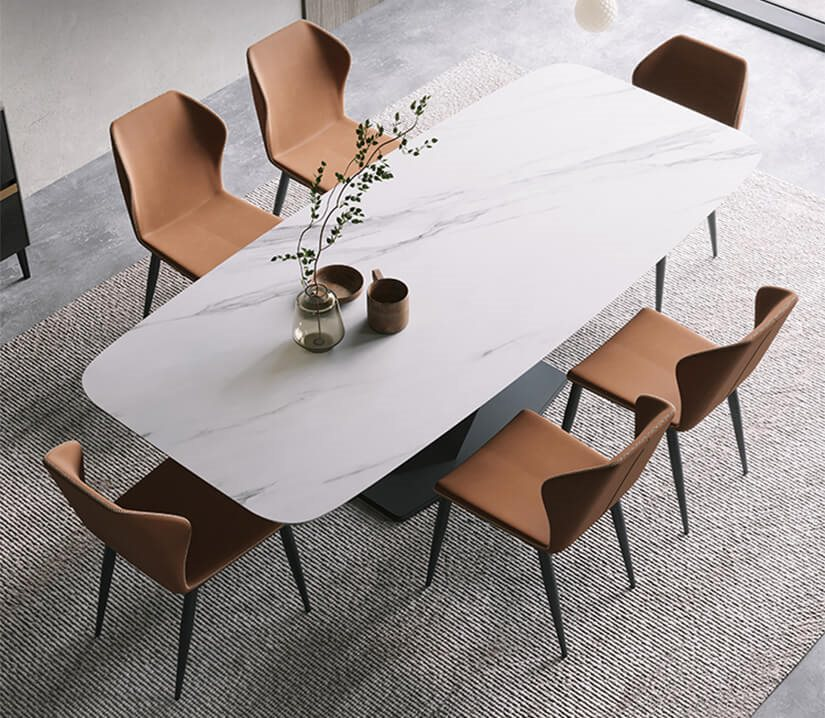 1. Water & Stain Resistant
Firstly, sintered stone is extremely easy to clean. With its water and stain-resistant nature, you won't need to worry about spilling food on the table during dinner. Simply wipe that ketchup stain down with a wet cloth and ta-da! Good as new.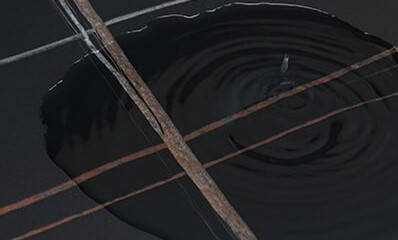 2. Scratch Resistant
If you're an avid cooker, we have good news! Sintered stone tabletops are scratch-resistant. Preparing to cook up a feast? Loose the chopping board! Conveniently slice your vegetables directly on the table. Don't worry, it will not leave any scratch marks on your beautiful tabletop.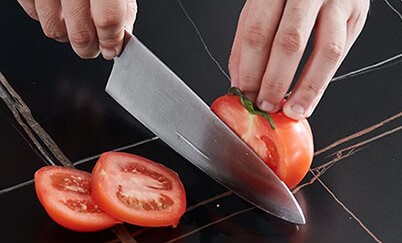 3. Heat Resistant
Unlike traditional tabletops, you won't need multiple placemats to place your hot dishes. Sintered stone is also heat-resistant, which means that it can withstand extremely high temperatures without cracking. This means that you can directly place a pot of hot soup on the table without worrying about damaging it's surface.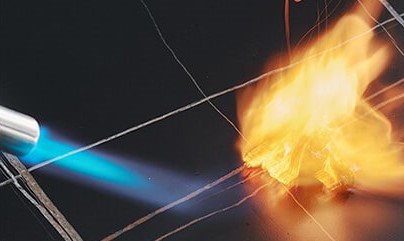 Remarkable Appearance
I'm sure we can all agree on one thing, sintered stone is absolutely gorgeous. Sintered stone furniture comes in a wide variety of beautiful designs, styles and colours. So don't worry, you'll be definitely be able to find the perfect one for your home.
Additionally, compared to other materials like quartz, sintered stone is more resistant to fading, which means that you can use it to create flooring or TV feature walls without worrying about the design becoming dull over time.
Versatile
You might be wondering… 'Will sintered stone furniture look good in my home?'.
Sintered stone complements any type of space. If you live in a modern luxury themed home, get a sintered stone tabletop with gold legs to sprinkle a touch of elegance to your home.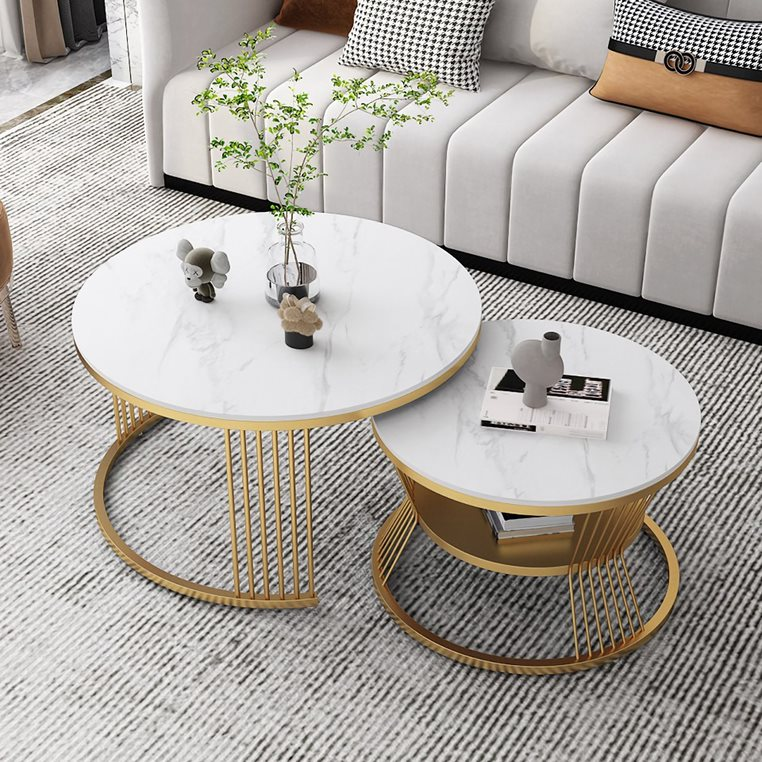 Is your home minimalist or industrial themed? Pair your sintered stone tabletop with black metal legs and you're good to go!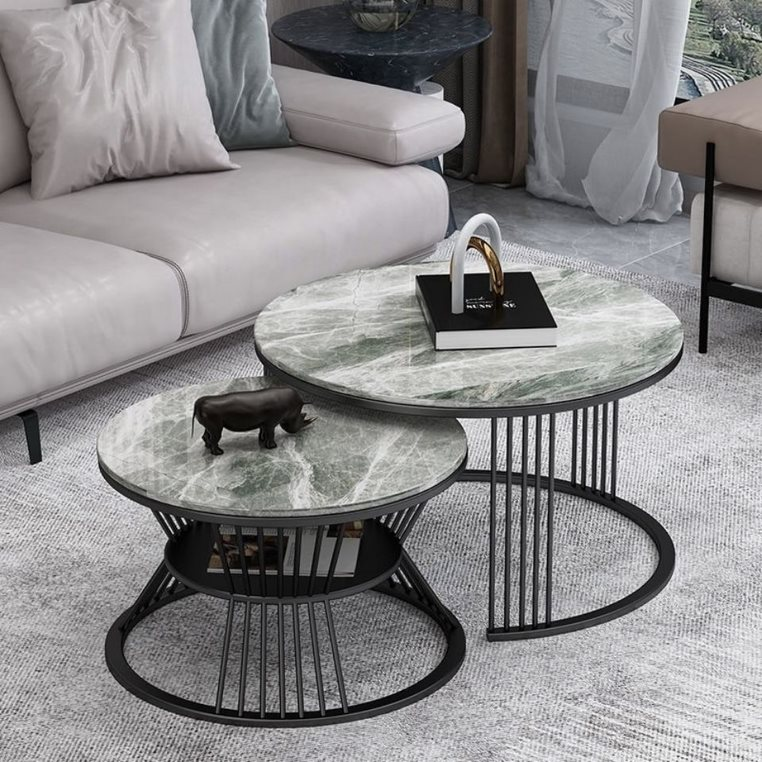 Sintered stone looks amazing anywhere. Invite some guests over and you'll definitely receive endless compliments on your stunning table.
Conclusion
If you're looking for the perfect dining table or coffee table for your home, we hope we've convinced you to explore sintered stone. Invest in the right one and your table will last you for generations.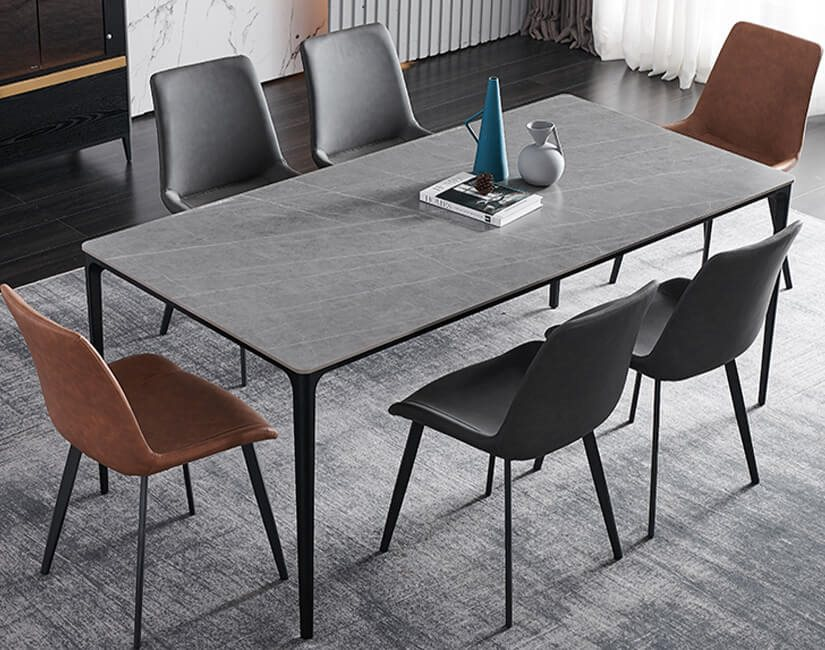 Unsure of where to find high quality sintered stone tables? Check out BEDANDBASICS for a wide variety!
Shopping for a sofa by any chance? Find out more about velvet sofas with our blog '5 Reasons to Love Velvet Furniture'.