Introduction
With Singapore's land constraints, we observe Build-to-Order (BTO) flats getting smaller and smaller, yet increasingly expensive. We understand how taxing this can be especially for homeowners who want to expand their families, for those who love hosting gatherings, or those who simply need more space. As difficult as it seems, there is something we can do to solve this problem. Any guesses?
The key to maximizing your BTO space is to be strategic in your choice of furniture. Here are some fool-proof furniture recommendations that will help you utilize every inch of your BTO space effortlessly and effectively.
Storage Sofas
Firstly, we have storage sofas. Sofas will take up a large amount of space in your BTO flat living rooms. As such, why not kill two birds with one stone and get a sofa with storage space? This removes the need for additional cabinets and shelves, which reduces the number of furniture pieces you will need to place in your living room. Overall, this will help you minimize clutter, allowing your compact living room to look more spacious and inviting!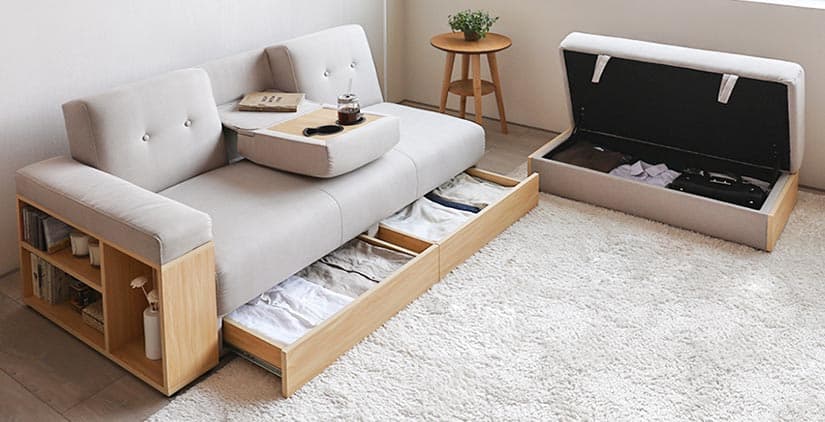 Sofa Beds
I'm sure we all enjoy hosting guests, whether friends or family. As such, having a multifunctional sofa bed would allow for your living room to serve as a guest room, taking away the need to dedicate an entire bedroom for guests. This will also help you save costs as you will not need to purchase another bed frame and mattress for guests, allowing you to fully maximize your BTO space. Sofa by day and bedroom by night. How cool is that?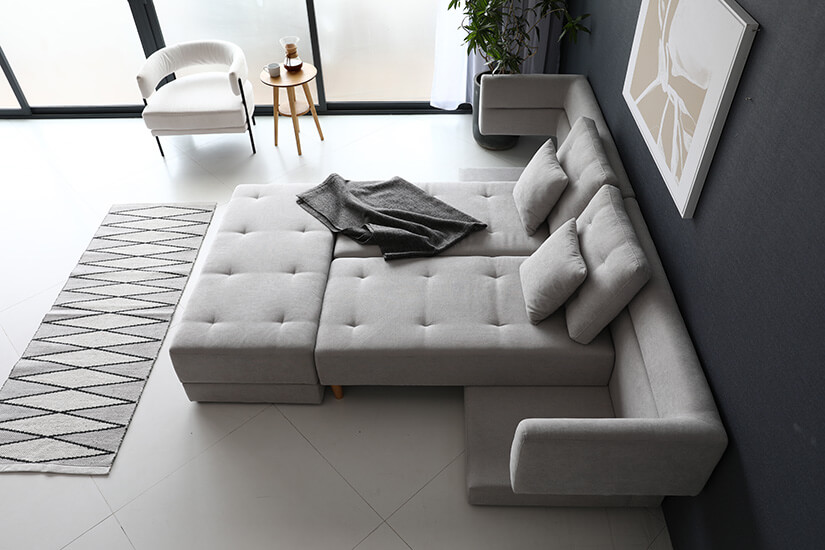 Extendable Dining Tables
Now, let us take a short trip to the dining area! Extendable dining tables are highly versatile and especially useful for compact homes. You will never need to worry about inviting your friends over for dinner. Simply extend your dining table and your problem is solved!
Furthermore, we understand how small BTO flat kitchens can be. As such, the extendable dining table can double-up as a kitchen island, allowing you to freely engage in space-consuming activities like baking or preparing for feasts!
Storage Beds
Beds are one of the most space-consuming pieces of furniture you will purchase for your home. With the compact sizes of BTO bedrooms, you need to buy a multi-purpose bed to maximize the functionality of this large piece of furniture. This is where storage beds come in handy!
Like storage sofas, storage beds minimize clutter and reduce the number of furniture placed in one room. Similarly, you will not need to buy additional cupboards, as storage beds will provide you with ample storage space, thus helping you fully maximize your BTO space. Whether under-bed or drawer storage, the best part is that your items will completely be hidden, giving your bedroom a tidy and organised feel.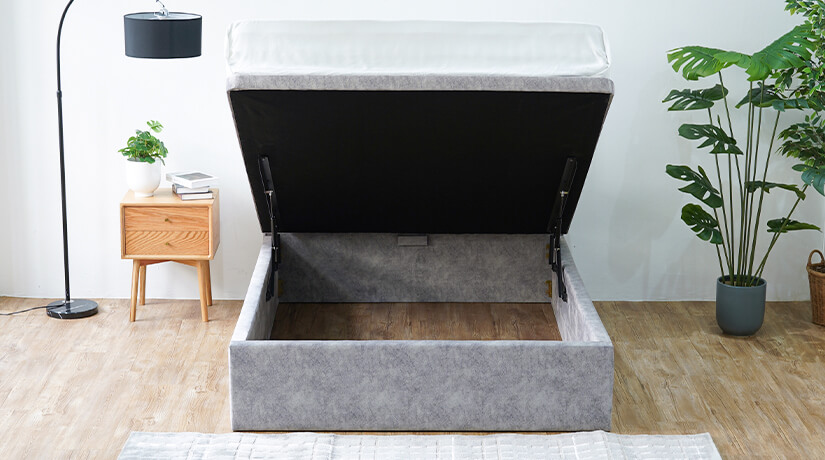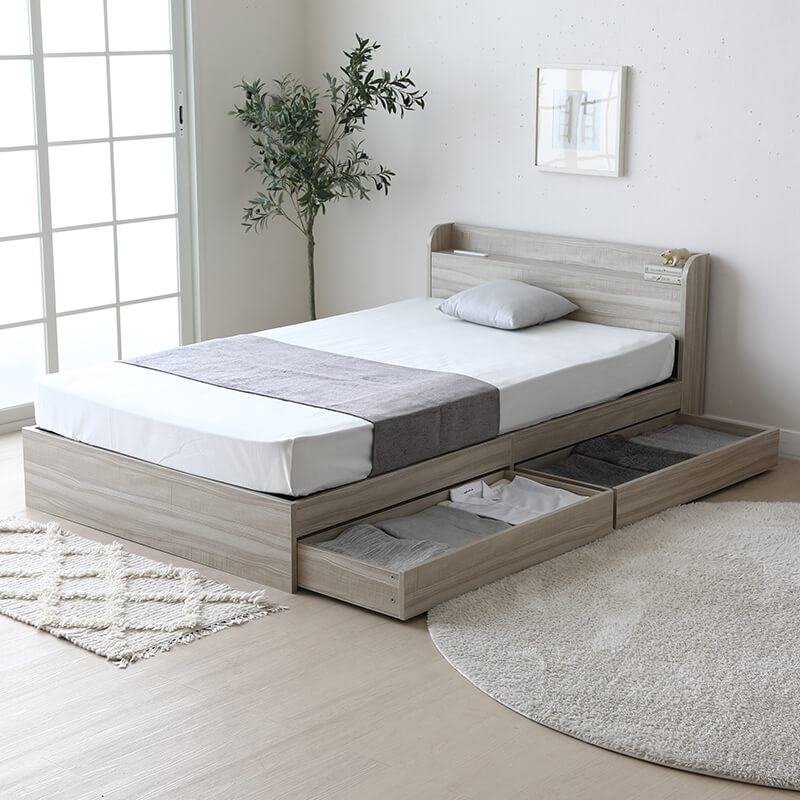 Modular Wardrobes
What is better than a modular wardrobe with an interior customisable to your needs? Modular wardrobes allow you to freely create different kinds of storage spaces within your wardrobe. For example, if you have many long dresses, you can simply choose to have more hanging rod compartments. Having such a wardrobe will allow you to organise your apparel effectively, which will not only be convenient, but will also eliminate the need for additional storage furniture.

Think Outside the Sqft 😊
There you have it! The ultimate guide to maximising your compact BTO flat space.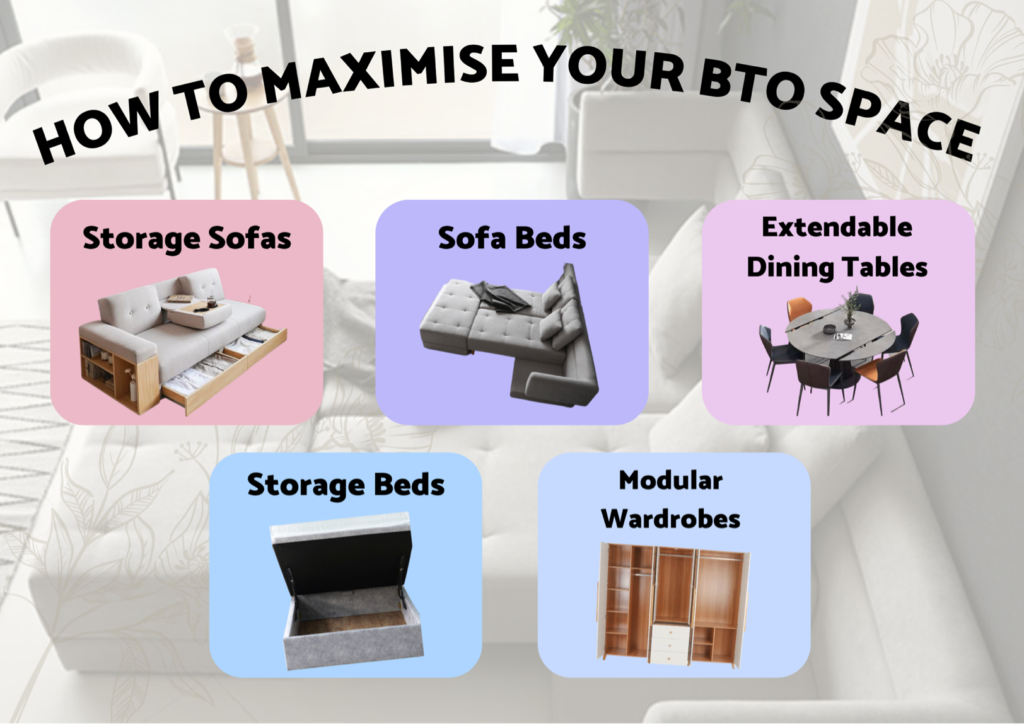 If you relate to the struggles of living in a small space, we hope this article inspired you. Invest in these amazing multifunctional furniture pieces, and you won't regret it!
You can find a wide variety of such furniture at BEDANDBASICS!
Need more furniture recommendations for your homes? Find out more with our blog, 'Top 10 Furniture Essentials for Every House'.