Welcome to the Topic "The ultimate guide to online furniture shopping"
Online furniture shopping can be a daunting task. With so many options, how do you know where to start? And once you find the perfect piece, how do you know it will fit in your space? This guide is here to help. We'll cover everything from finding the right site to buying the right piece of furniture.
So whether you're moving into your first apartment or want to switch up your style, read on for the ultimate guide to online furniture shopping.
1. Peruse the About Page
We all know the feeling of excitement that comes with finding a new online retailer. The promises of great deals and fast shipping are hard to resist. But before you click "Add to Cart," you must do your homework and ensure you're dealing with a reputable company.
The best place to start is the About Page. This is where many companies will disclose important information, such as their history, customer experience policy, and quality guarantees.
The company's contact information and location are also available on this page. And if a company is truly reputable, they will make it easy for you to reach them offline if needed. So take a few minutes to read the About Page before you make your next online purchase. It could save you a lot of headaches down the road.
2. Store Reviews
When it comes to online shopping, many factors can influence our decision on where to buy from. One important thing to consider is the rating that a particular retailer has. Thankfully, several websites allow users to leave ratings for online shops. This can be extremely helpful in determining whether or not a particular retailer is worth our time and money.
Of course, it's important to remember that one or two negative reviews may not necessarily indicate an issue with the company.
However, if there are many negative reviews or the company has a low rating, it's probably best to steer clear.
3. Return Policy
When shopping for furniture online, ensure that you know and understand the company's return policy and procedures. Similarly, also ensure that it is stated on their business website. Avoid doing business with a company or website that overcharges you or has a complicated return procedure. In some cases, users need to pay some amount as return shipment charges, which can be too expensive, especially for large furniture items.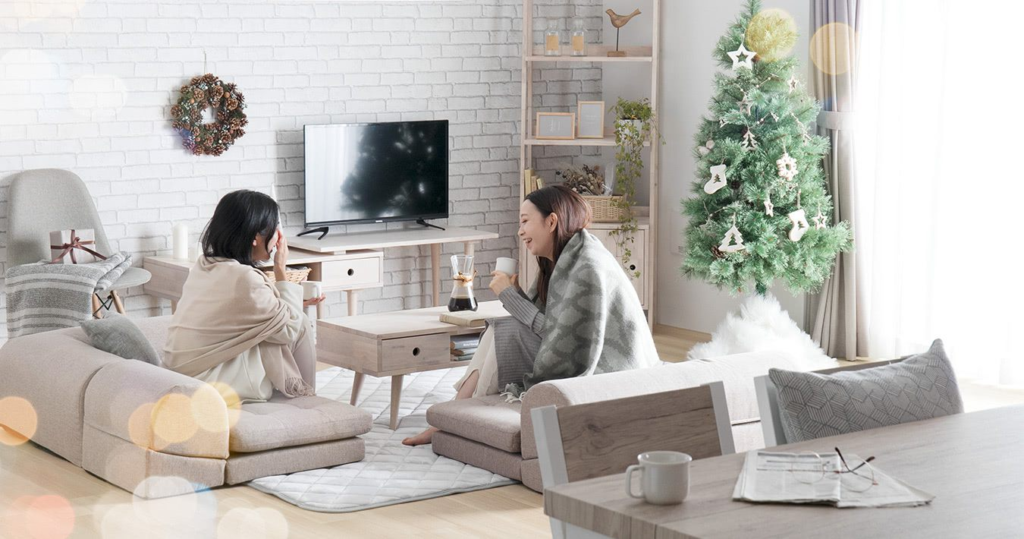 4. Shipping Charges
Anyone who has shopped for furniture knows that the prices can range from "shockingly expensive" to "unbelievably cheap." However, it's important to remember that these prices are often not the whole story. In many cases, retailers will reduce the price of their furniture to compensate for the high shipping and handling cost.
As a result, shoppers who are not careful can end up paying more for their furniture than they would have if they had shopped around. So, before you buy any furniture, be sure to check the shipping and handling costs. Otherwise, you may end up paying more than you bargained for.
5. Buy From Secure Websites
Purchasing furniture is a big investment, and you want to be sure that you're doing it safely. Unfortunately, there are many scammers out there looking to take advantage of people, and one way they do this is by selling fake or stolen furniture online. This can lead to identity fraud, which is a serious issue. To avoid identity fraud, only purchase furniture from safe websites.
6. Furniture Measurements
Before buying new furniture, it's important to ensure it will fit in your home. The last thing you want is a beautiful new couch only to realize that it's too big for your living room. To avoid this frustrating situation, take careful measurements of the furniture and the room before making a purchase.
Once you have the dimensions, double-check them to be sure that there are no mistakes. Also, keep in mind that doors and hallways can create problems when moving large pieces of furniture, so be sure to measure those as well.
7. Treat Colors Cautiously
Due to the limitations of digital photography, many online photos look quite different from the real ones. This is especially true for dark-colored furniture, which often appears much lighter in photos than in person. So if you're thinking about buying that stylish espresso-hued couch, you might want to see it in person first.
8. Compare Prices And Other Charges
Shopping for furniture can be daunting, especially if you're unsure where to start. However, one of the best ways to find affordable furniture is to do some price comparisons before you buy. By browsing for three to five places with the furniture you like, you can better understand how much you should be willing to pay.
9. Wait for The Right Time
As the old saying goes, patience is a virtue. And when it comes to shopping for furniture, that couldn't be true. If you see a piece of furniture that you like but is out of your price range, it's best to wait and see if a sale pops up. Online furniture stores always have sales, but they are especially common around holidays like Black Friday and Cyber Monday.
So if you can hold off on buying that new couch or dining room table just a little while longer, you might be able to snag it at a much lower price.
10. Delivery Options
Most businesses will deliver your shopped items to your main door or the first floor of your apartment, especially if you opt for front door delivery. This is the most affordable delivery option that you can opt for, but you should be ready to bring those items inside your house by yourself. However, there are many other delivery options that you can consider.
Have any questions regarding online shopping? Feel free to comment below.
Check out BEDANDBASICS today!
Also Read: The ultimate guide to buying a dining table