Are you looking for a new mattress? Confused with the various sizes and dimensions in the market? Well, no worries, we got you!
The three most important questions are :
A) What's the size of your bedroom?
B) What's the size of your bedframe?
C) How many people will be sharing the bed?
Based on these factors, you can find your perfect mattress size!
Singapore Sizes
These are the most commonly found mattress sizes in Singapore. Most local mattress retailers & manufacturers will carry their products in these sizes.
Single (SG) – 91cm x 190cm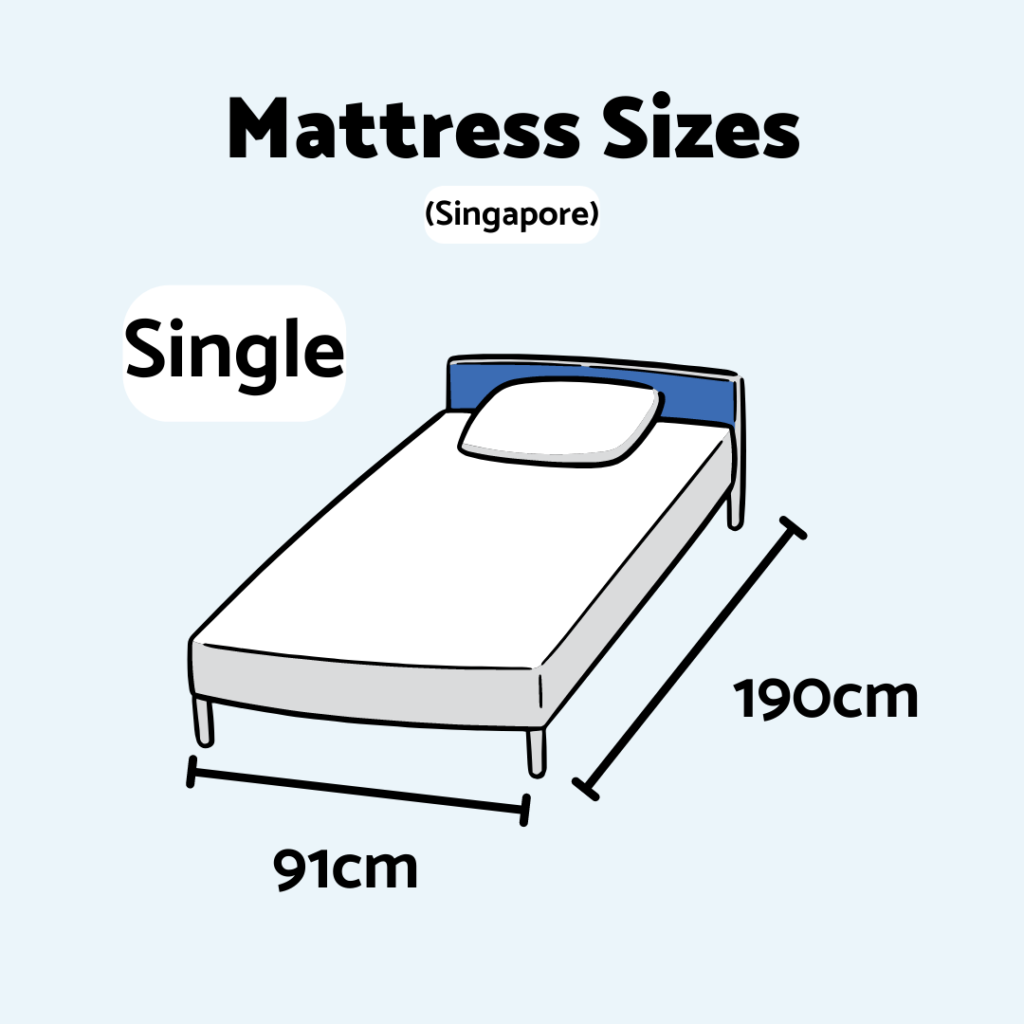 The single (SG) is one of the smallest mattress sizes available in Singapore. This mattress size is perfect for children & adolescents or a small adult. Ideal for small rooms or studio apartments.
Super single (SG) – 107cm x 190cm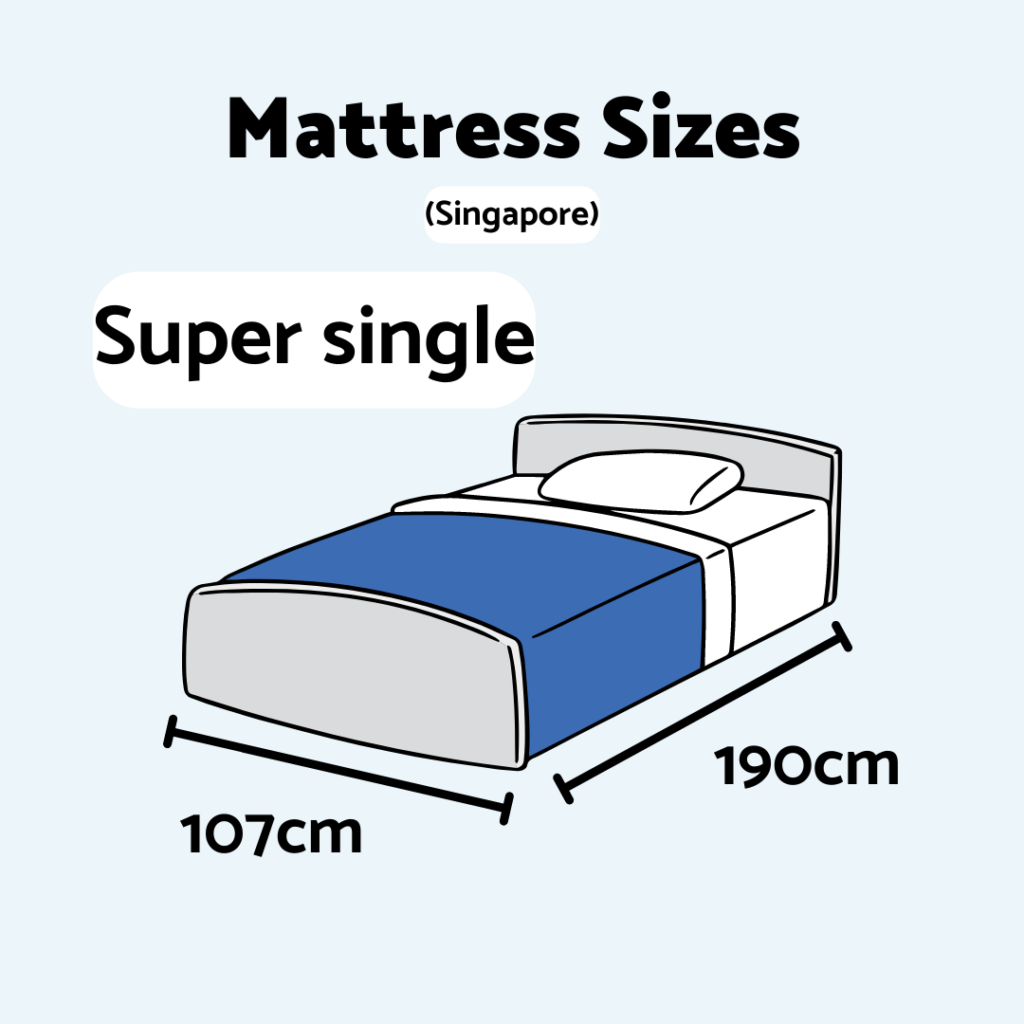 Next in line would be the super single (SG). It fits one person comfortably, and even leaves some excess space for fluffy plush toys or extra pillows. Ideal for single adults. Fits well in studio apartments & most bedrooms!
Queen (SG) – 152cm x 190cm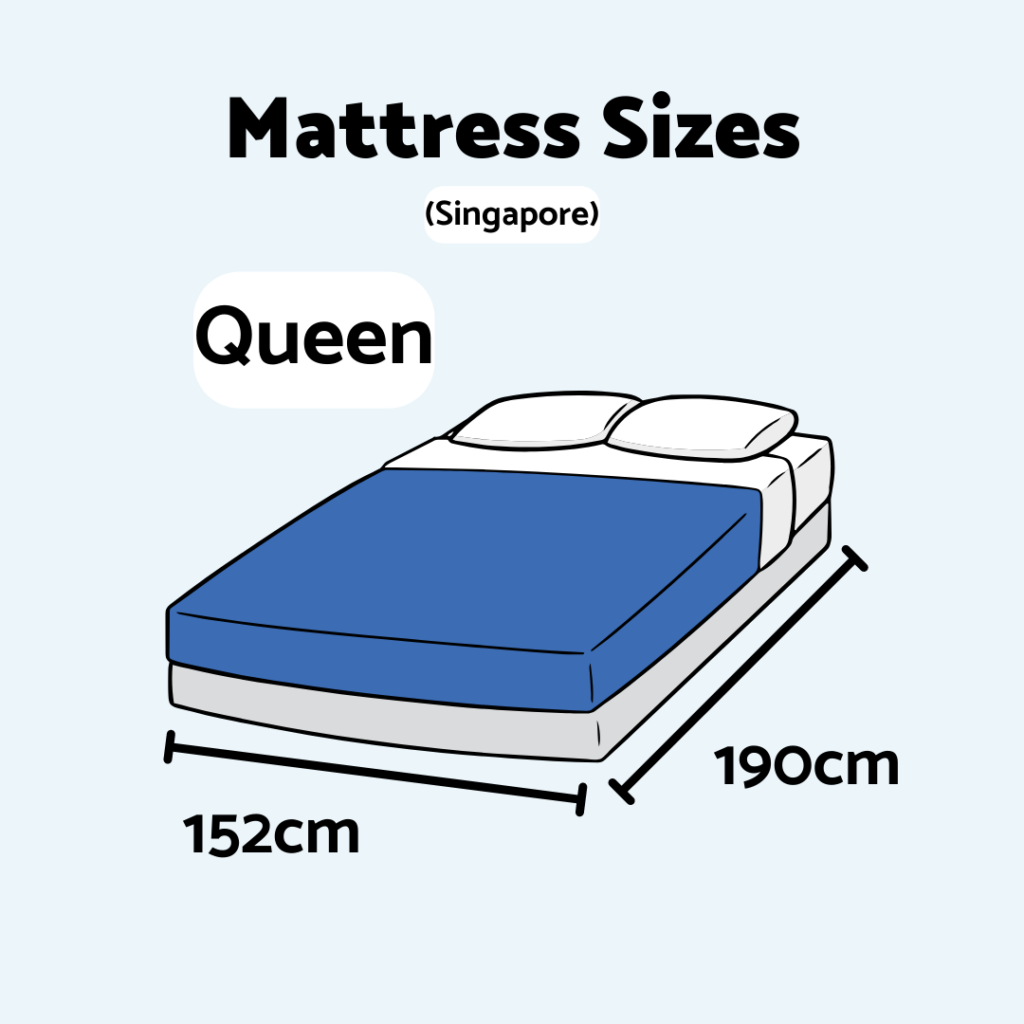 The queen (SG) size mattress is great for couples. It can comfortably fit 2 adults without taking up too much space. It can also be enjoyed by a single adult who prefers more space & comfort.
King (SG) – 183cm x 190cm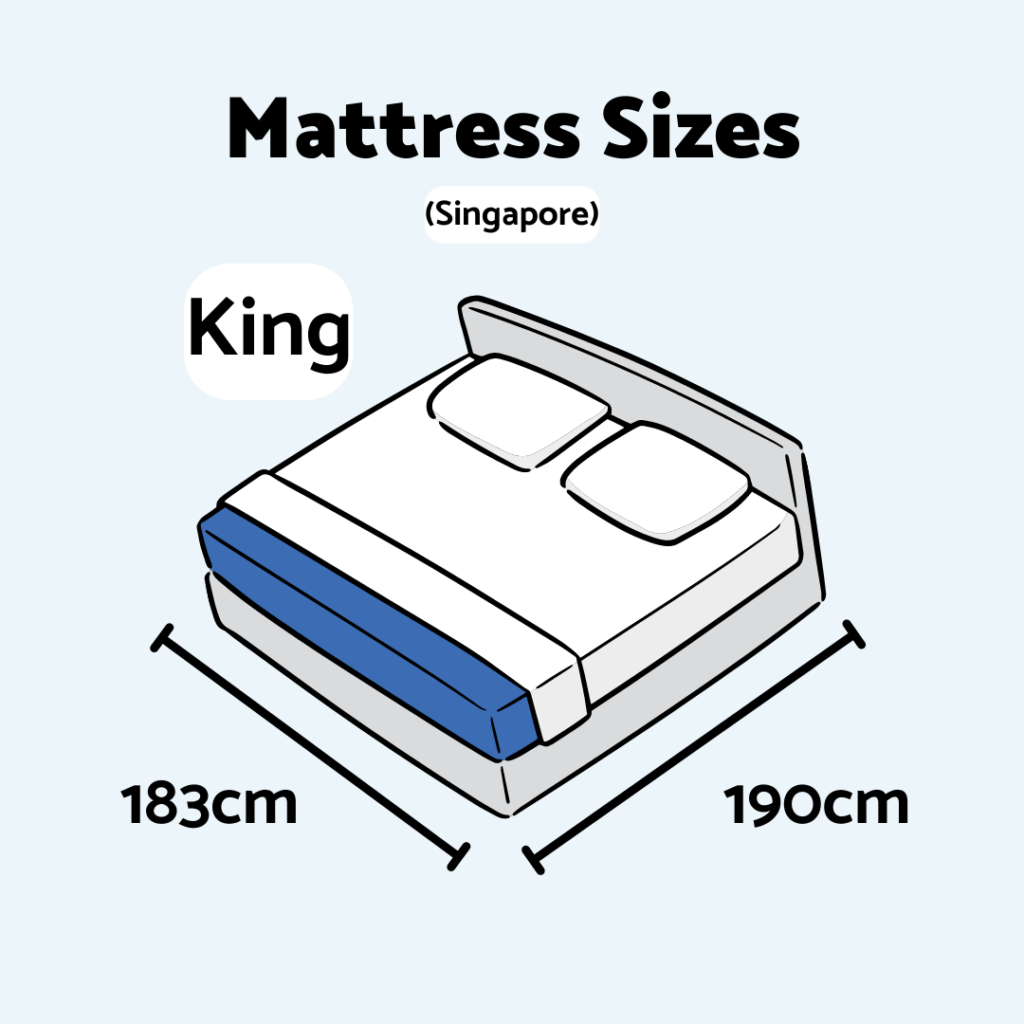 Lastly, the king (SG) size is one of the largest mattress sizes in Singapore. This mattress spaciously fits 2 adults and leaves enough room for young kids or extra pillows. Great for large bedrooms. Live life king size!
Japan Sizes
Some mattress brands in Singapore carry Japanese sizes as well. Depending on your personal needs & room size, a Japanese size mattress may be better suited for you!
Single (JP) – 97cm x 195cm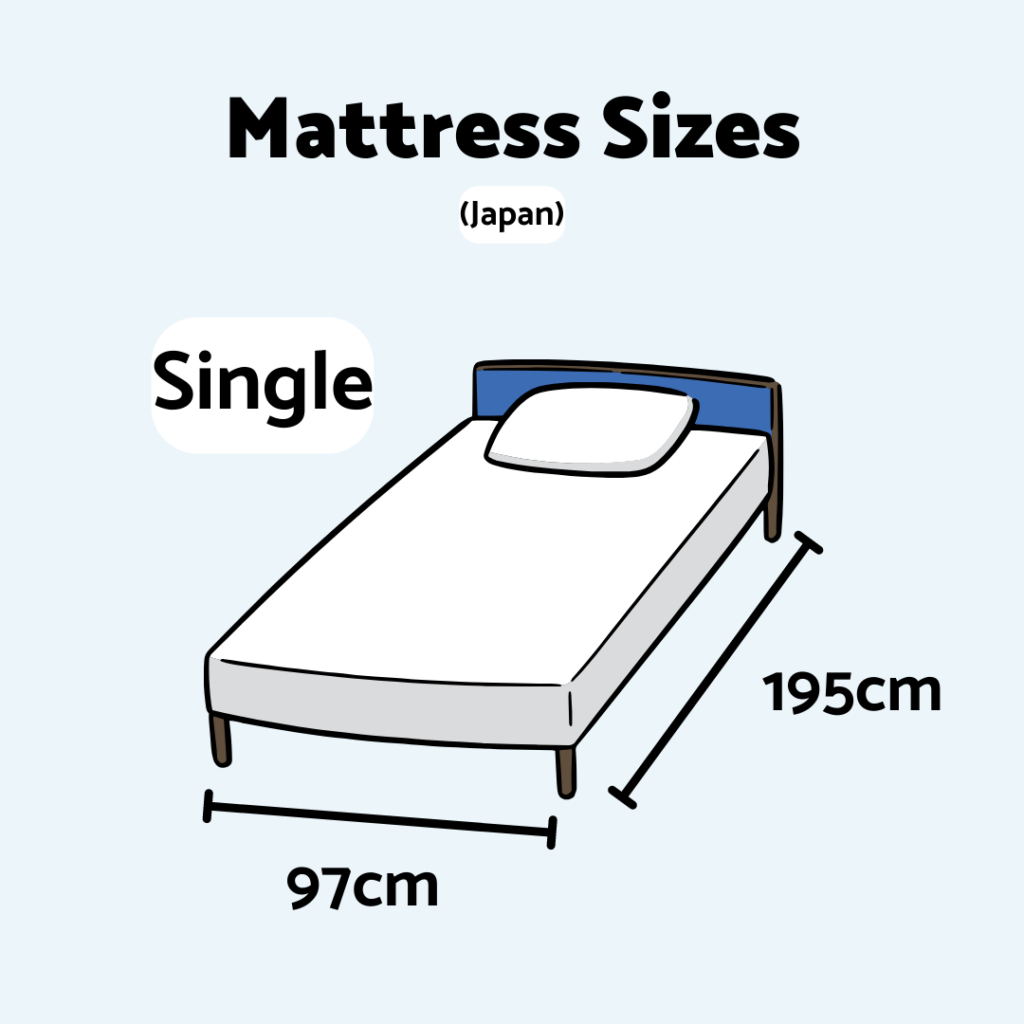 Not to be confused with the single (SG), single (JP) is wider than its Singaporean counterpart but narrower than a super single (SG). Unlike single (SG), this can fit a single adult comfortably. Great for small bedrooms!
Semi-double (JP) – 120cm x 195cm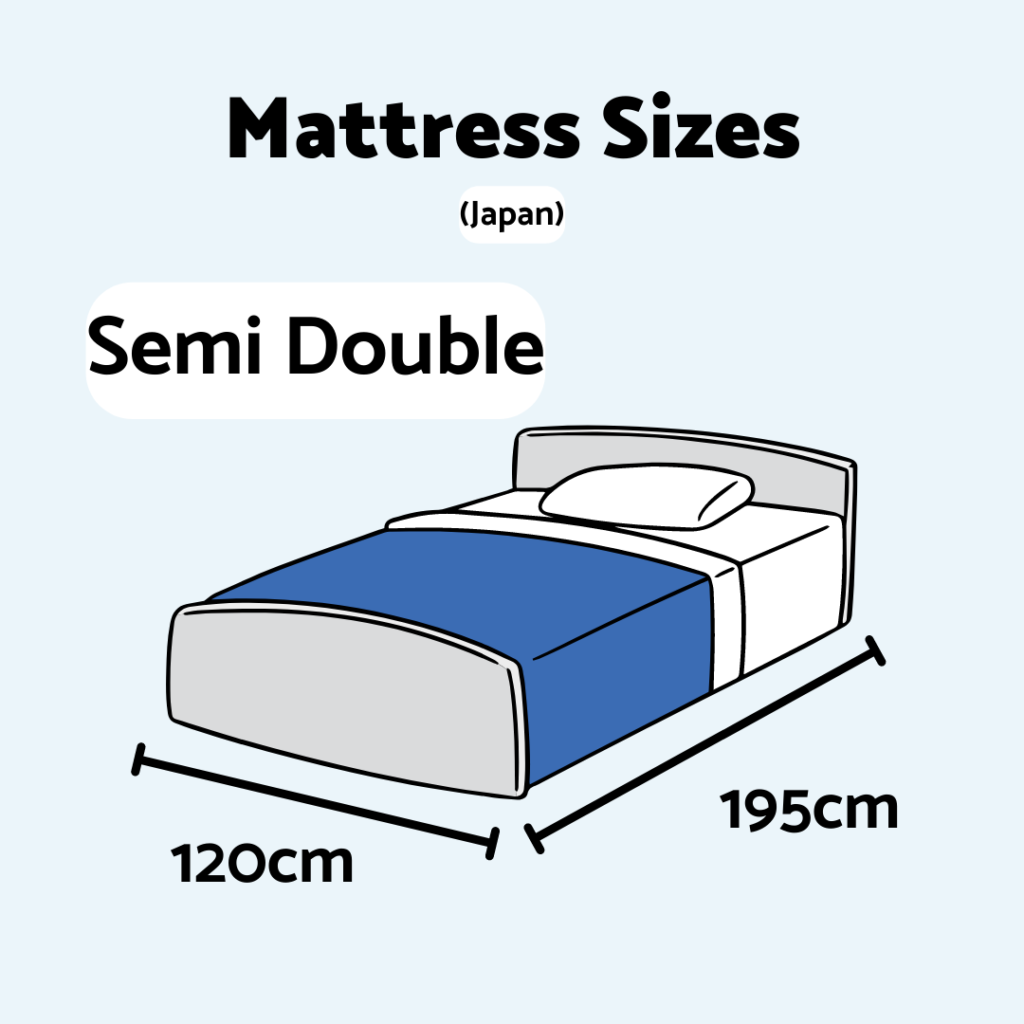 Next, the semi-double (JP) is slightly wider than super single (SG). While this might still be a squeeze for 2 people, it is a great size for a single adult who wants a bigger mattress all to themselves. It also accommodates your fluffy cushions, bolsters and much more!
Double (JP) – 140cm x 195cm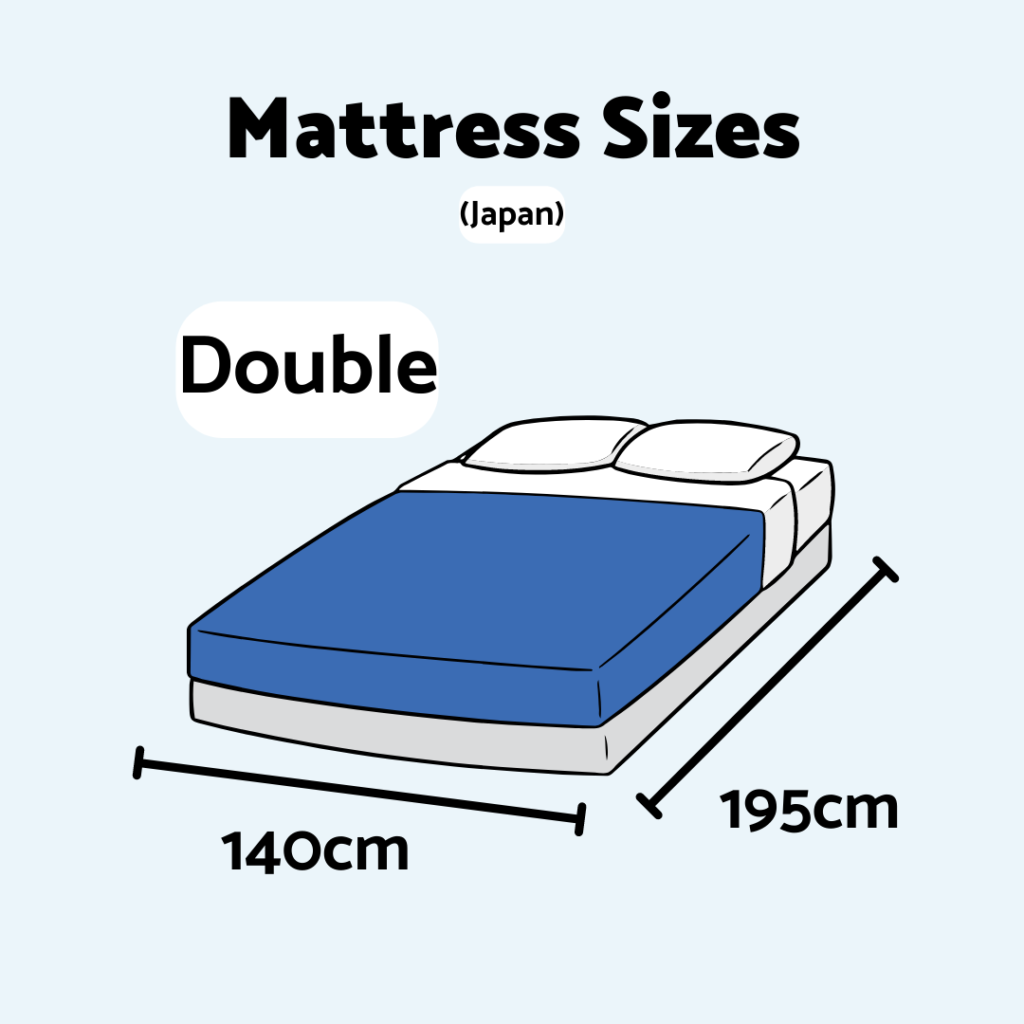 The last mattress in the Japanese sizing is a double (JP). Being on the smaller side (smaller than queen (SG)), it fits 2 people snugly. This would work best for couples living in small flats and prefer to have a smaller bed.
Conclusion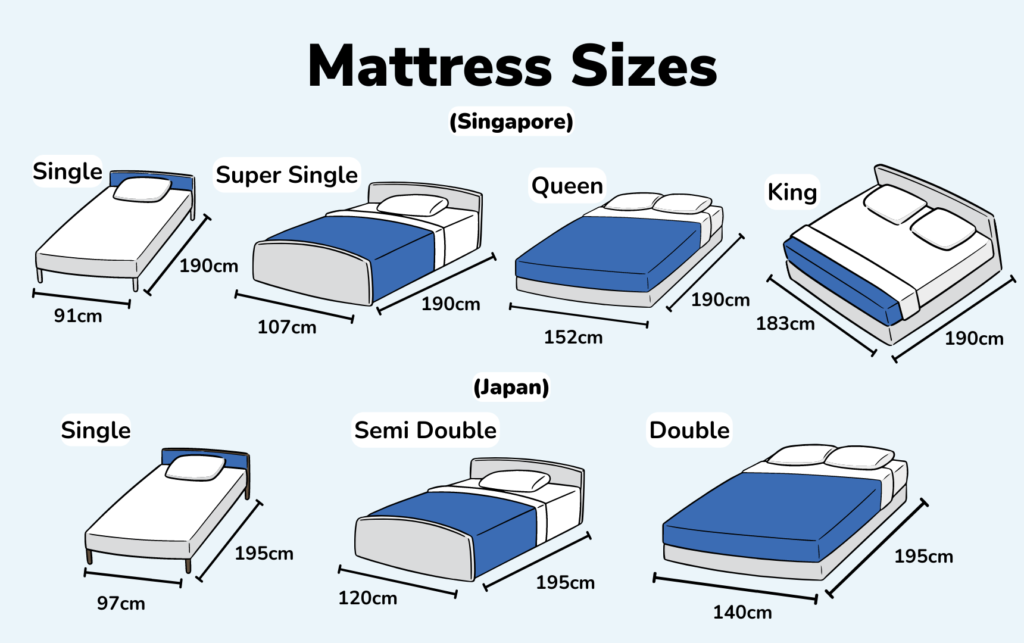 Now that you have a quick guide on mattress sizes, you might want to revisit the three factors we discussed earlier, room size, bed frame size & number of bed sharers to pick the correct size for you.
Note: You don't have to be restricted to Singapore size beds!
For example, if you have a little more space in your room, you may consider sizing up to a semi-double (JP) from a super single (SG) for more comfy and spacious sleep. Just be sure to get the right bed frame for your mattress!
Read more on how to pick the perfect mattress for you!
Shop mattresses at BEDANDBASICS today!
Shopping tip: Nuloft mattresses are available in all 7 sizes. Shop now.