There's nothing like a good night's sleep. You wake up feeling refreshed and ready to tackle the day. So, what's the best type of mattress to get that great sleep? Some people swear by foam mattresses, while others prefer traditional spring mattresses. So, which is better? Let's take a look at the pros and cons of each type.
What is a Spring Mattress?
The Spring Mattresses include several heavy-duty metal coils padded with other materials like foam cushioning, latex and more. These mattresses are designed to provide adequate support, especially for overweight people as well as for people suffering from back ailments. Besides, a high-quality spring mattress is comfortable for all body types. There are various types of spring mattresses, like bonnell spring mattresses & pocket coil mattresses. Pocket coil mattresses are not only more popular these days but are also built better for superior support.
What Is A Foam Mattress?
Unlike Spring Mattress, these mattresses rely on air trapped within bubbly substances (instead of springs) to provide body support and bounce. You will find various foam materials, including memory foam, poly foam & high density foam. Furthermore, these mattresses have several unique layers for added comfort. In short, you will come across several varieties in this category.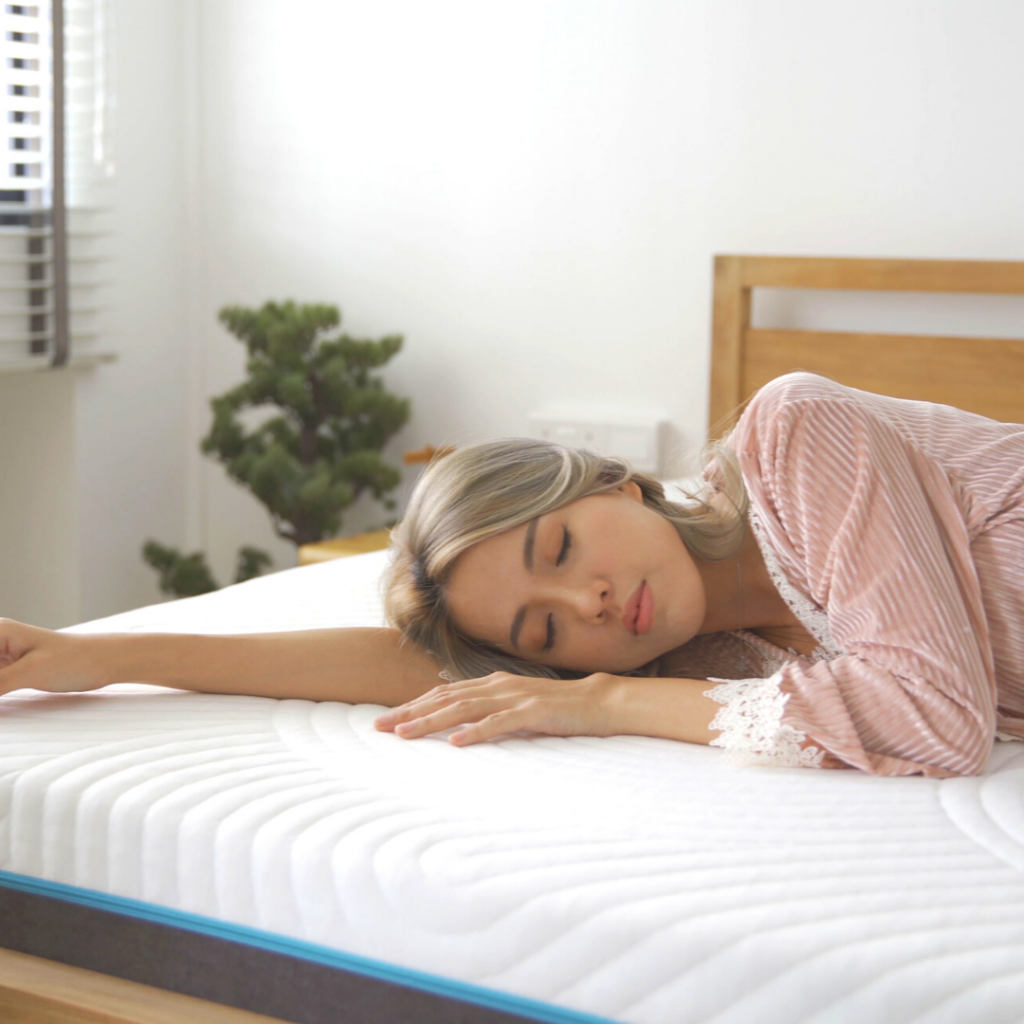 Foam vs. Spring Mattress: Differences
There are many differences between foam and spring mattresses, and choosing between these can be difficult. So, here are some prominent differences that you need to know:
Price
People who cannot spend much will be glad to know that both spring and foam mattresses are available for all budgets.
Durability
Generally speaking, Foam mattresses are more durable and last longer, especially memory foam mattresses. The average lifespan of a memory foam mattress is 15 years. This is also evident from their longer warranties.
On the other hand, spring mattresses are durable and long-lasting but wear sooner than foam mattresses. The average lifespan of a spring mattress is 8 years. Overtime you might feel a decrease in comfort. The common problem with these mattresses is that their springs can loose shape, making them more prone to poking and sagging.
Body Support
People with back and lower back pain are prescribed a memory foam mattress as they offer good support. These mattresses support and promote the natural curvature of your spine and keep your body aligned.
Low Motion Transfer
As per industry experts, foam mattresses have much lower motion transfer. Foam mattresses tend to be more responsive and isolate motion better. This allows for peaceful sleep and low disturbance. Great for bed sharers!
Temperature
The biggest issue with foam mattresses is their limited or inadequate temperature control. These mattresses can trap heat and mostly rely on your body heat to become more supple and malleable. This heat retention can be uncomfortable for people with body temperature issues and those who live in humid and hot conditions. This problem can be resolved by opting for mattresses with a cooling gel top or latex foam, which is perforated for better ventilation.
On the other hand, spring mattresses are cooler than their counterparts, due to better ventilation. These mattresses are versatile and suitable for all conditions.
Your Sleeping Position
Which mattress you choose also depends on your sleeping style. Stomach sleepers are recommended pillow top mattresses for adequate support . On the other hand, side sleepers prefer a medium firm mattress like a memory foam or latex mattress. Similarly, it is seen that a firm Eurotop or spring mattress is more suitable for back sleepers.
So, Which Mattress Is Right For You?
So, what have we learned? Foam mattresses are better for people who need superior support, and spring mattresses are good for those who want a bouncier & firmer bed. Ultimately, it's really up to you which one you choose. Both mattresses have their own advantages and are designed to improve your sleep regime.
Shop your next mattress at BEDANDBASICS today!
Have any questions about mattresses? Feel free to comment below.
Also Read: Factors to consider when buying a mattress