Online shopping has become an important part of our lives, especially after the pandemic. Its convenient, often cheaper & provides accessibility to a much wider variety of products than a regular store. Unfortunately, every person has experienced at least one negative instance with online shopping, wrong sizing, shades or just bad customer experience. When it comes to buying expensive items for your home, online furniture shopping can be intimidating for some. That's why we're here to share 5 tips to make the best out of your online furniture shopping experience at BEDANDBASICS.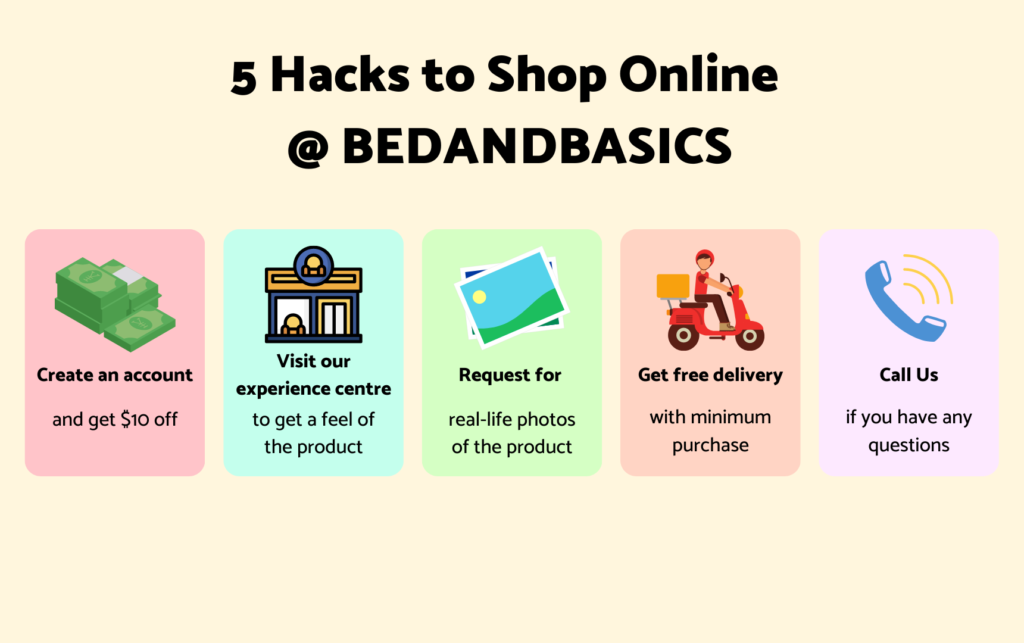 1. $10 off your First Purchase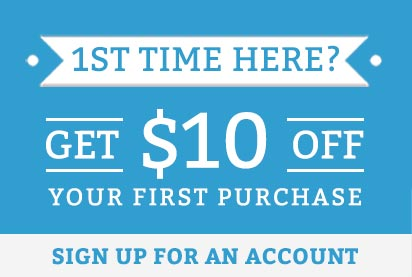 Firstly, create an account with us. For every new account, BEDANDBASICS rewards you with a welcome gift of 10 reward points. 10 reward points are equivalent to $10. This means you'll get $10 off your first purchase! You can apply these reward points when you're checking out to avail the discount. Don't worry, you can use the reward points with other promotions.
2. Visit Our Experience Center
Its difficult to assess furniture online. You want to try the product and make sure its best for you. Hesitant to shop without seeing the products? No worries, we now have an experience center! Check out some of our bestselling products offline and in-person at our experience center. Have any questions about our products? Need help checking out? Visit us and we're here to help you!
3. Read Reviews & Request Real-Life Photos
Shopping a product in store and using it at home can be a very different experience. Know more about our products by reading our product reviews and checking out pictures posted by our customers. Product experiences of other consumers can help you understand if its the right fit for you! Our wonderful customers have posted reviews on our website on the product pages. You can also read our customers' experiences on Google reviews.
Moreover, if you want to see the product in more real-life settings and homes, request our customer service staff for real-life photos. We'll be happy to help you!
4. Enjoy Free Standard Delivery
Most of us hate paying for shipping. At BEDANDBASICS, enjoy FREE standard shipping whenever you spend above $150. For Standard Delivery, the delivery date and time depends on our logistics' partner schedule and typically takes 5-7 working days.
However, if you require the delivery to be on a specific date and time, we recommend that you upgrade to premium delivery. The premium delivery service will allow you to pick the date/time of your preference.
5. Call Us
Do you have any queries about our products and services? Would you like to follow up on our order? Just call us! If you have any queries or questions or you would like our team to help you with your order, feel free to drop us a call at +65 6631 8500. You can also email us at hello@bedandbasics.sg. We also have a Live Chat option on our website so you can talk to us as you shop!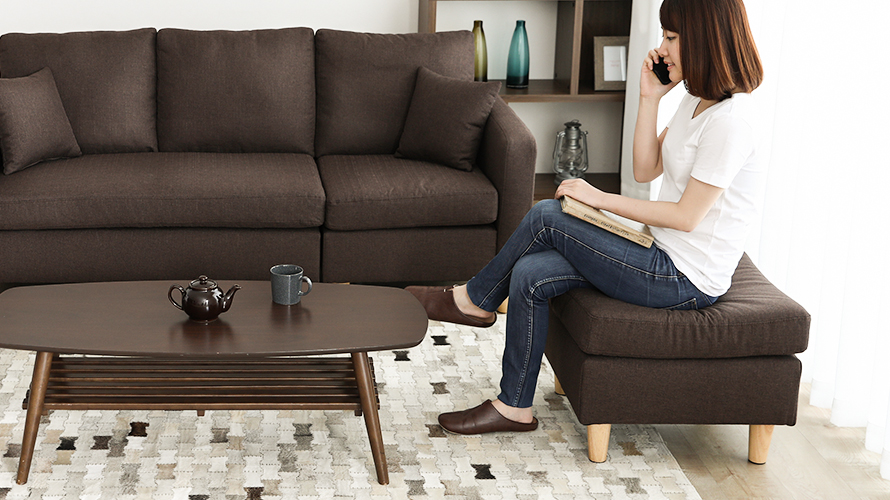 Shopping for your home can be stressful and expensive. But, it doesn't have to be. At BEDANDBASICS, we strive to improve your homes & lives with our products. We hope you use these 5 hacks to make the best out of your furniture online shopping experience at BEDANDBASICS. If you have any further questions about the shopping experience in BEDANDBASICS, you can read our FAQ here.