A small bedroom is difficult to furnish. One item too many and it appears cluttered and suffocating. As homes get smaller, furnishing smaller bedrooms & getting the most out of your limited space has become a challenge!
Fortunately, maximizing a small bedroom space effectively is not as difficult as it seems. We're here on the rescue! A few good choices and your small bedroom can look great and be super functional.
Space Saving Bed Frames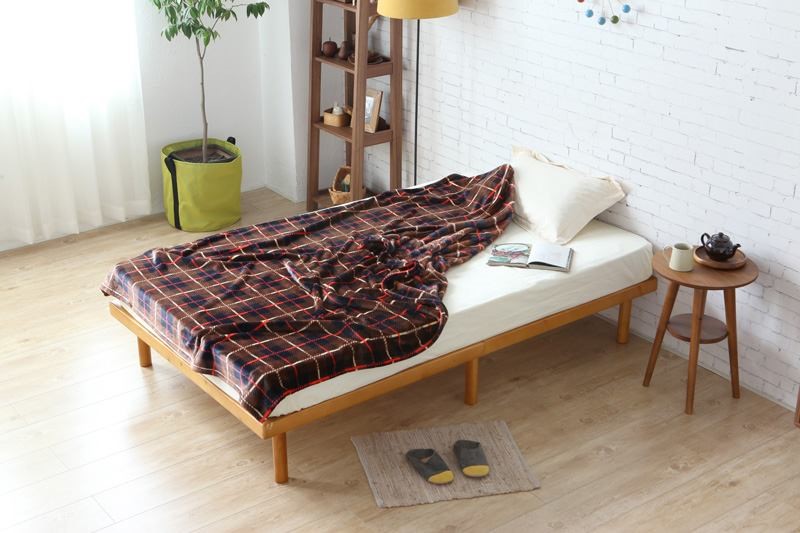 Beds are the centerpiece of any bedroom, they take more space than any other piece of furniture, so let's put some extra focus on choosing the right one for you! Space saving bed frames are multi-functional & efficient (& affordable!), there are many options to choose from:
Loft Beds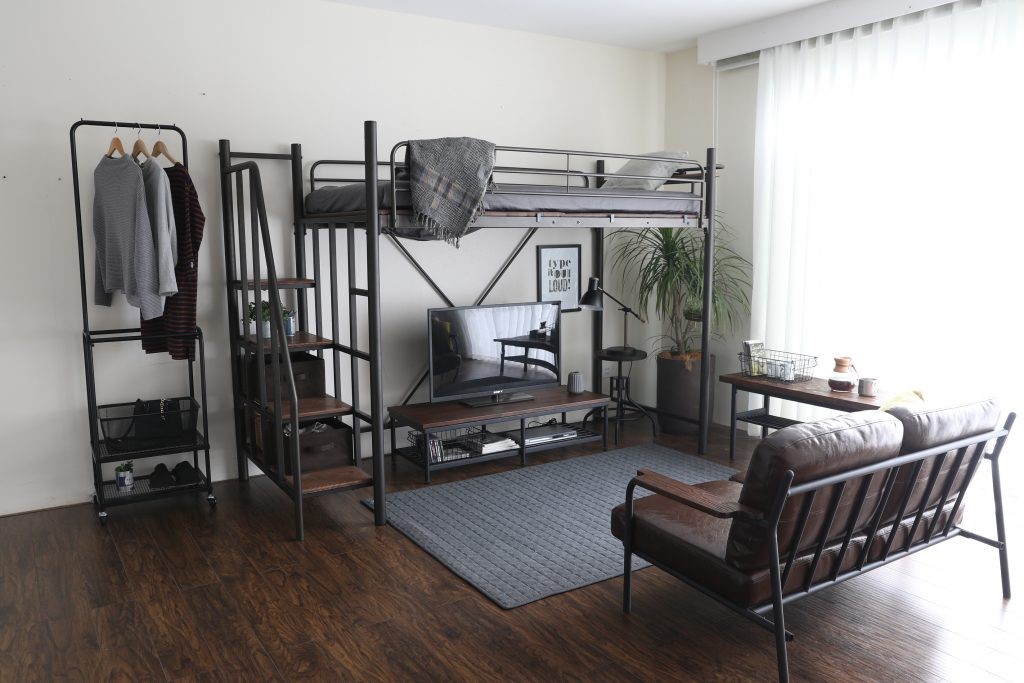 Designed for bachelors & young professionals, loft beds take up minimal floor space. Perfectly suited for a modern theme, loft beds provide a space underneath for an entertainment corner, gaming station or a work desk, whichever you choose!
Storage Beds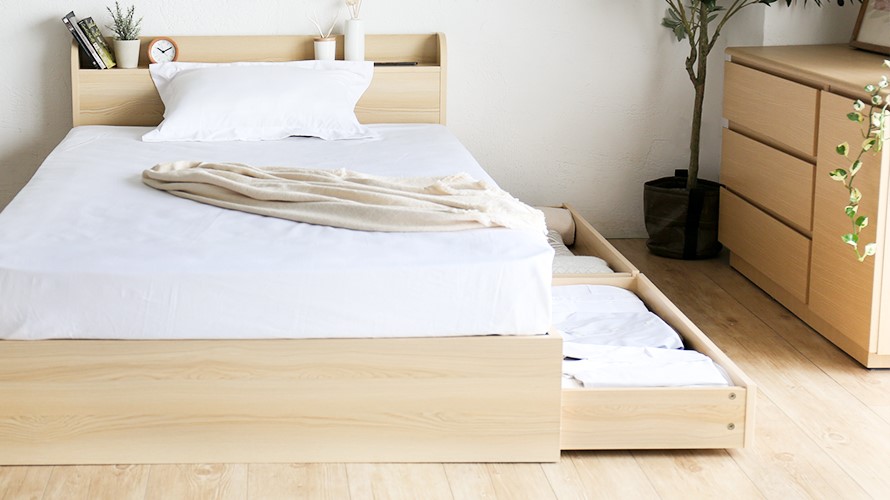 Storage beds are a classic space saving option. They provide ample storage space for all your essentials while keeping your room decluttered and organized. If you have items you need to access regularly, a drawer storage bed frame is the best choice.
If you don't need your stored items regularly, lift up storage beds are the best fit! They offer generous storage space and come in a variety of sizes. No need to worry about your safety, these beds come with a hydraulic lift & safety lock for safe & easy access.
Pull-out Beds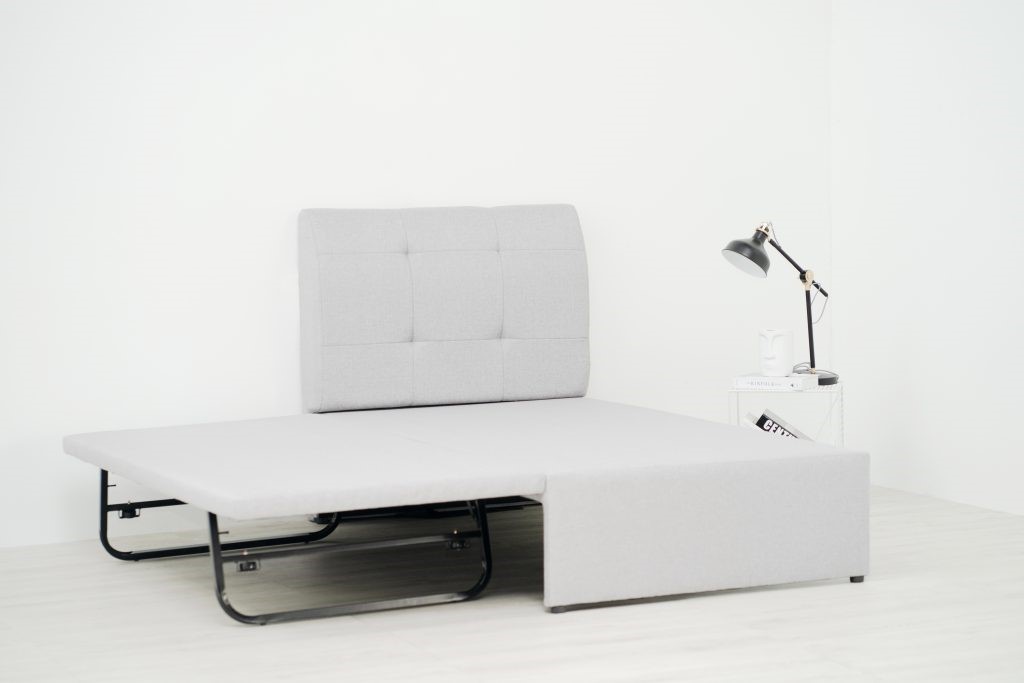 Pull out beds are a great option for guests & sleepovers. No need to invest in a second bed! They're also great for roommates and bed sharers as the bed can be pulled out at night and packed back in the morning, leaving you with more space.
Compact Nightstand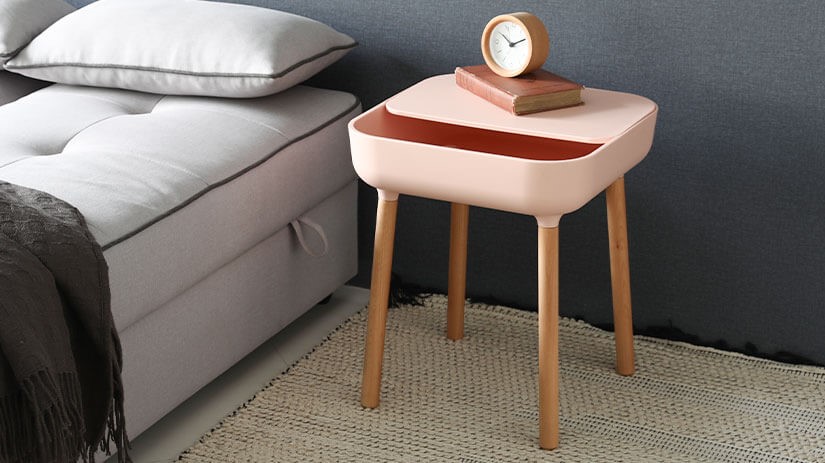 In your small bedroom, your bed is likely to stretch nearly wall-to-wall, so you'll need a slim bedside table that can squeeze into the limited space whilst keeping your night-time essentials close by. We recommend looking for deep drawers & shelves to maximize functionality!
Choose a Smaller Mattress Size
There are many mattress sizes available on the market, and mattress size will determine your bed size. Japanese sizes tend to be more compact & better suited for smaller bedrooms. We recommend considering smaller mattress size that serves the same purpose. Considering a Queen (SG) size? We recommend the Double (JP) size instead, both can accommodate two people but Double (JP) takes up less space horizontally.
With these hacks, you're ready to furnish your small bedroom.
Shop these items & more at BEDANDBASICS today!