Our bed is where we spend time relaxing. Hence, the importance of having the right one. We all want to have the perfect bed frame, but everyone has a very different perception of perfection. Come on, let us help you find YOUR perfect bed frame!
Storage
With HDB flat spaces built smaller and smaller, we start to appreciate space-saving beds more. Over the years, bed functionality has evolved to more than just lifting mattresses off the floor. It also provides users with extra storage without compromising on appearance.    
Lift-Up Storage
Lift-up storage is a feature of storage bed frames that come with a large storage space accessible through a hydraulic lift mechanism. Such bedframes are ideal to store items that you rarely need but must have. This minimizes effort while keeping your items safe. 
Accessible Storage
If you are looking for a design that is more accessible, reducing the time & effort needed to retrieve the items, you can opt for a bed with accessible storage. A bedframe with storage drawers & roller castors, making it very easy for you to store & access your items. However, there is a downside, compared to other bed frames, accessible storage will have reduced storage space.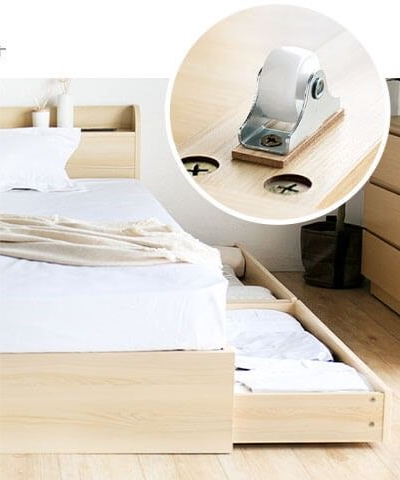 Under Bed Storage
Another option is that you can consider getting a bed with wide under-bed storage. Beds with tall legs, enabling you to have enough space to store your bulky items under the bed. On the days you prefer to reduce the height, the legs are removable. How flexible!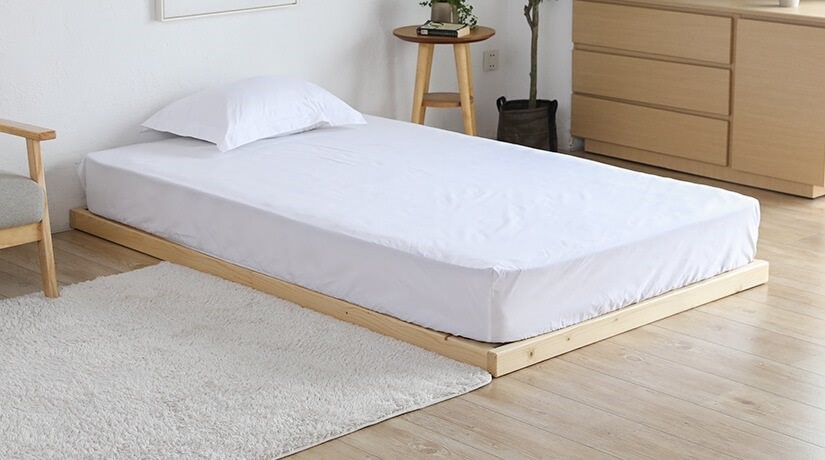 Headboard or Not?
When choosing your bed, it is also vital to know if you are looking for a bed with a headboard. Some may believe that headboards add a distinct personality to your bedroom. While some may want to explore alternative decorations for their background.  
If you are keen on understated Scandinavian designs, you can opt for beds that have a classic headboard. Headboards also provide support & enhance comfort. Solid wood accents further add a sophisticated elegance.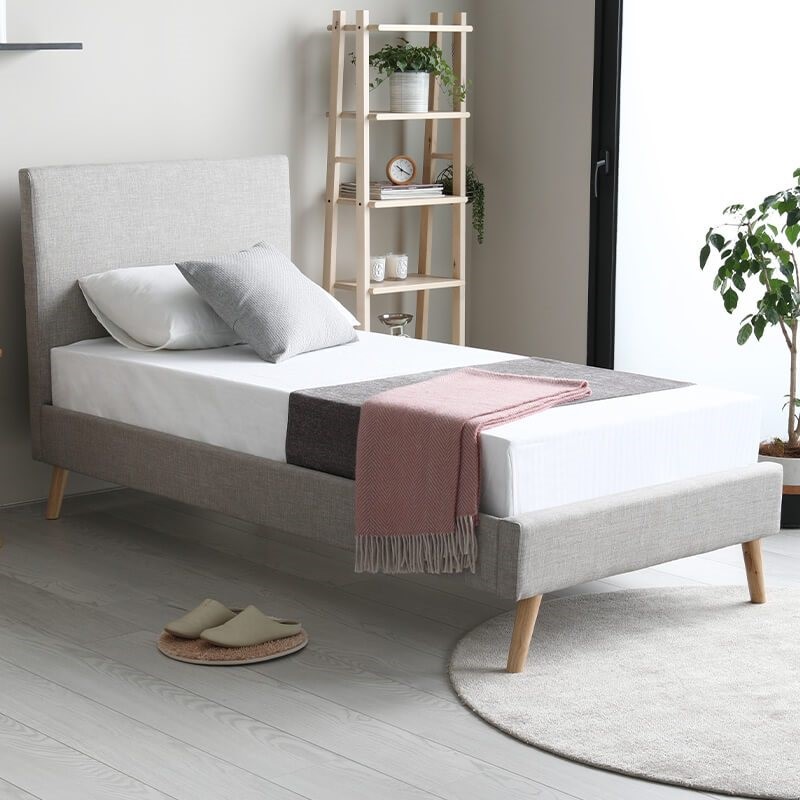 If you want a simple & minimalist decor, we recommend you to look for options without a headboard. You would still be able to explore different decorations as your background. If your bed placement is under a window ledge, not having a headboard would be an ideal consideration.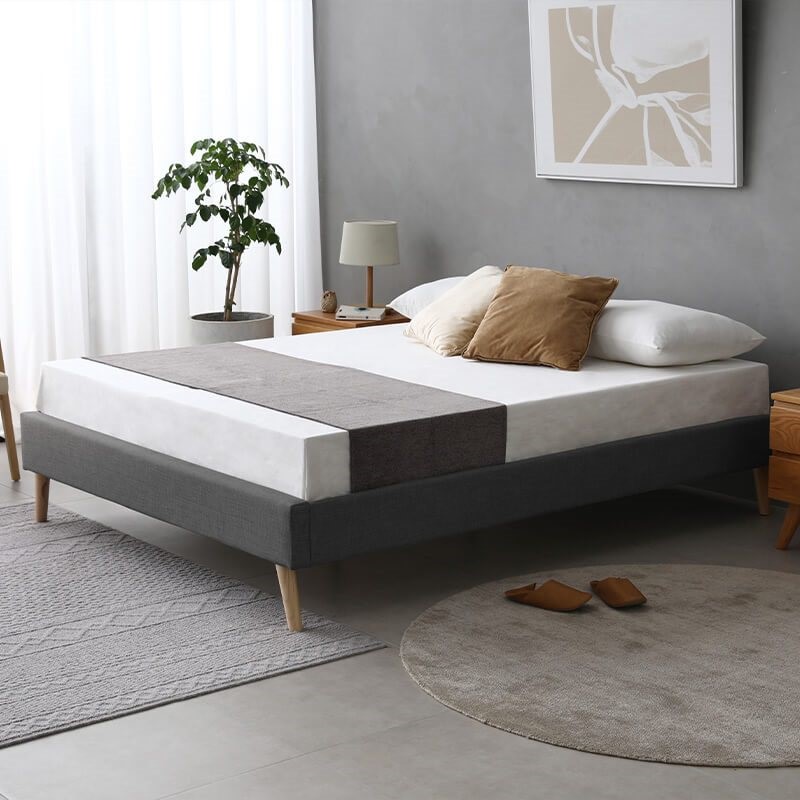 Wood or Fabric?
Next, we would need to consider the material of the entire bed frame. Wood or fabric? High-quality fabric materials are easier to match. Tufted fabric headboards exude simplistic elegance, making them perfect for modern homes. However, they can be difficult to maintain & prone to stains, which can be a deal-breaker for families with toddlers.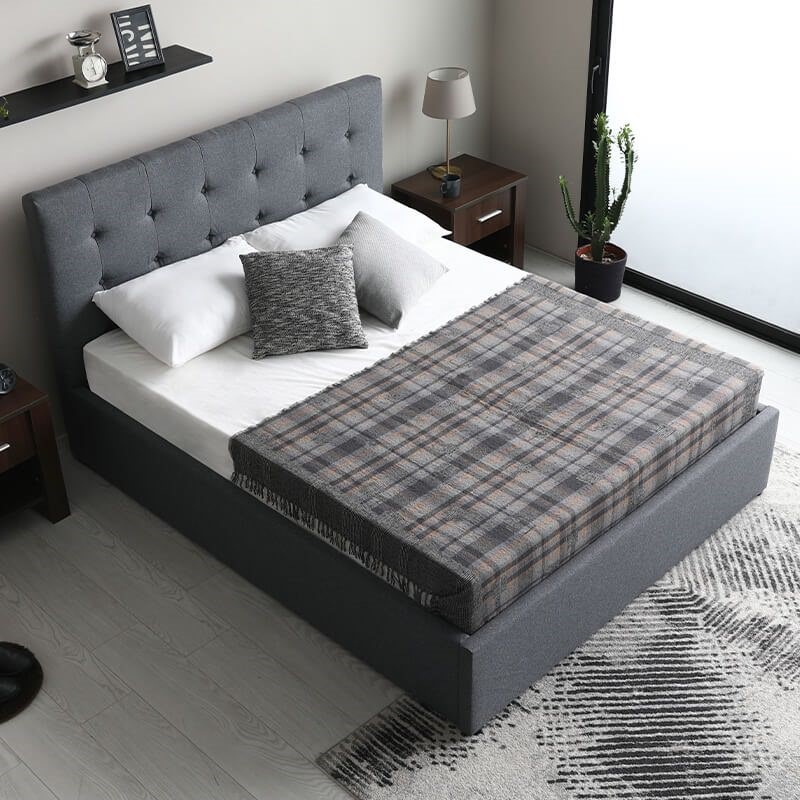 On the other hand, a wooden bed frame is known for its long life and is suitable for all families. Stain removal is easier. However, they are also known to be heavy and attract wood mites easily, which makes them harder to maintain and move around.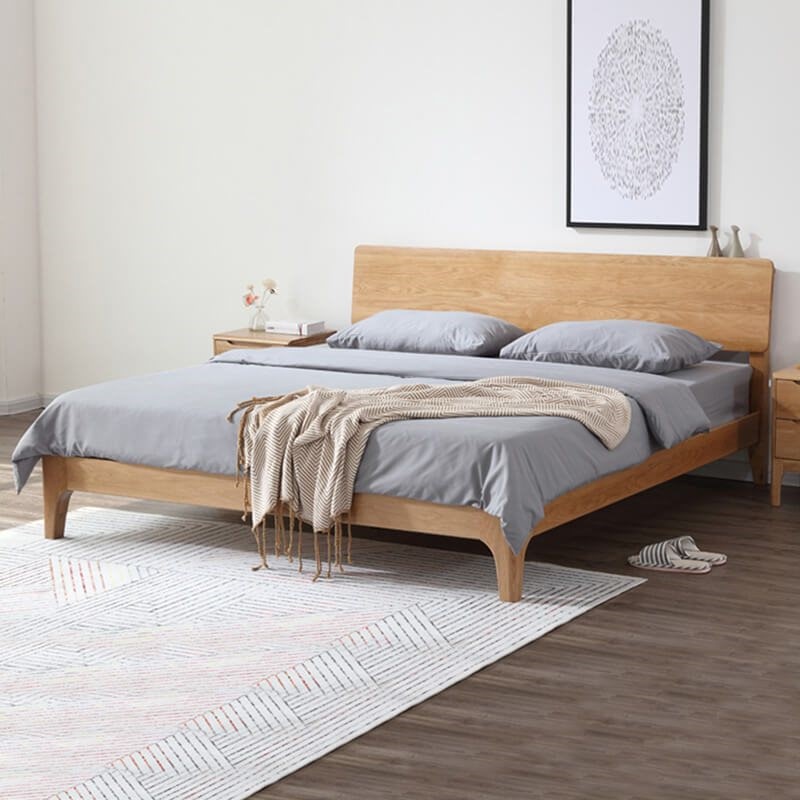 We hope this helps you to find the perfection you desire. There is no such thing as a bad bed frame, only the right ones for your cozy home. Invest in your perfect bed frame at BEDANDBASICS!