Chesterfield Sofas continue looking fresh and provide years of service if maintained properly. So, how does one upkeep a faux leather Chesterfield Sofa? What are the most important tips you should keep in mind when maintaining faux leather sofas? Let's break it down!
1. Be Product-Paranoid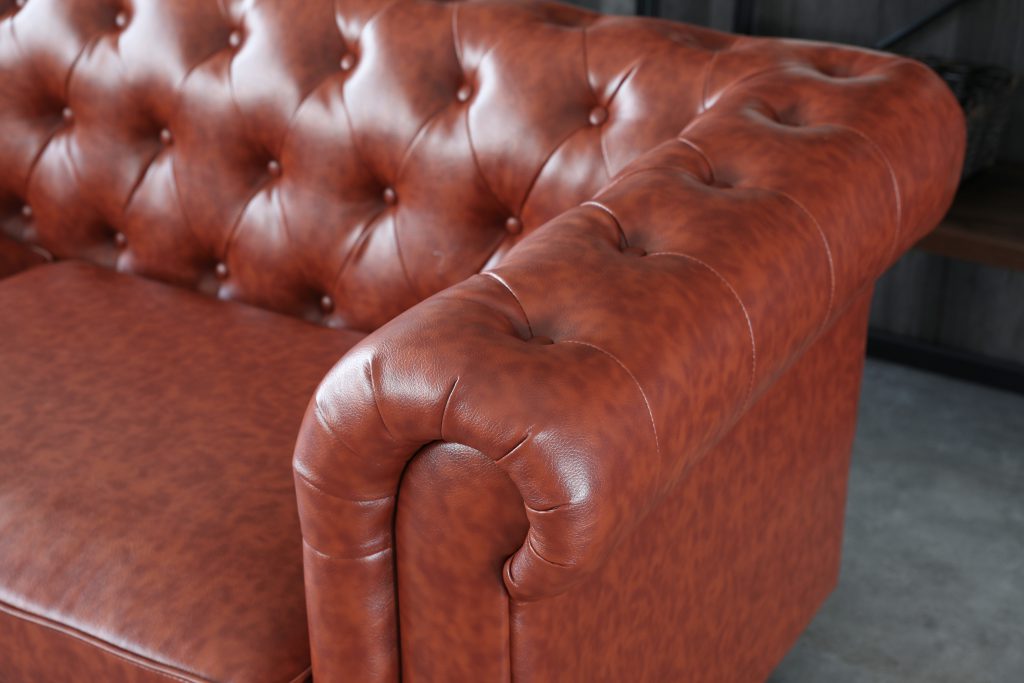 When choosing a product to clean your faux leather Chesterfield sofa – be as wary as possible. Ask yourself, would you put this on your body? If it's too harsh for the skin, it's too harsh for the faux leather. Moreover, anything you're putting on your faux leather, first try it on a less visible part of the sofa and look out for an adverse reaction. Test it, and let it dry. Then reach out for the whole sofa!
2. Use Minimal Water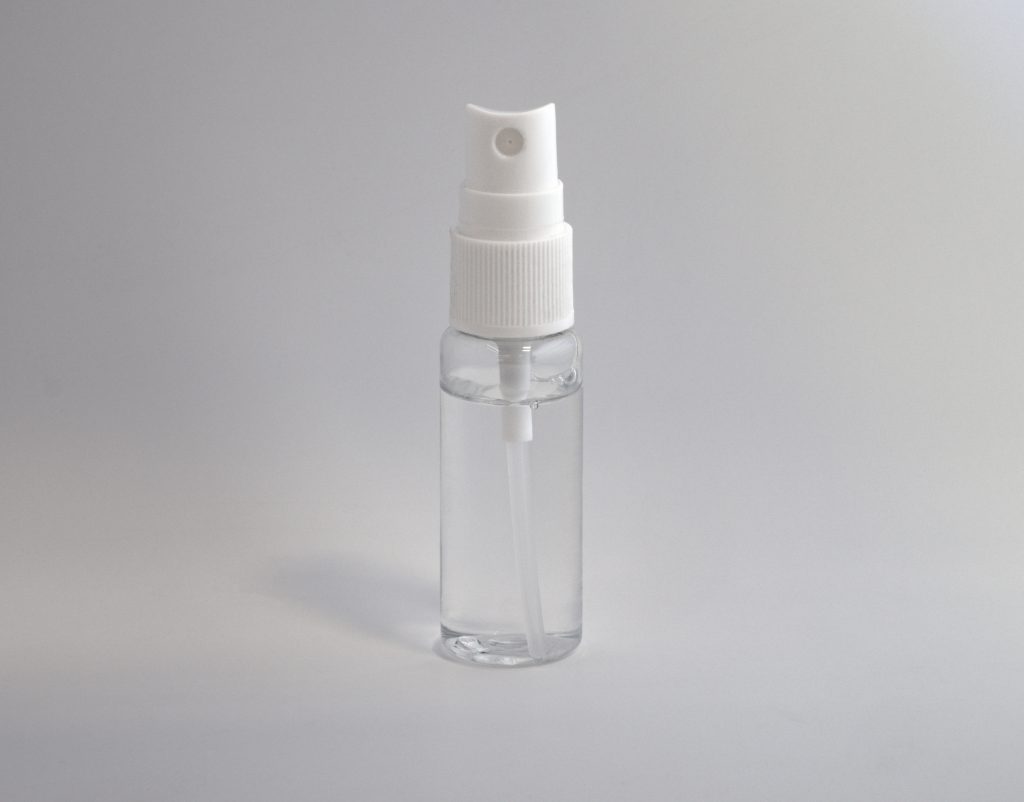 Make sure you're never using too much water or any harsh cleaning solution on the faux leather. This can cause dryness and cracks, and eventually damage the surface of the fabric. Keep in mind to only clean the areas which are affected by dirt or stains. Use a soft cloth (we'll cover this later), dip it in clean water mixed with a mild detergent. Dab it on the stained area and clean the spot as gently as possible.
3. Avoid The Bleach At All Costs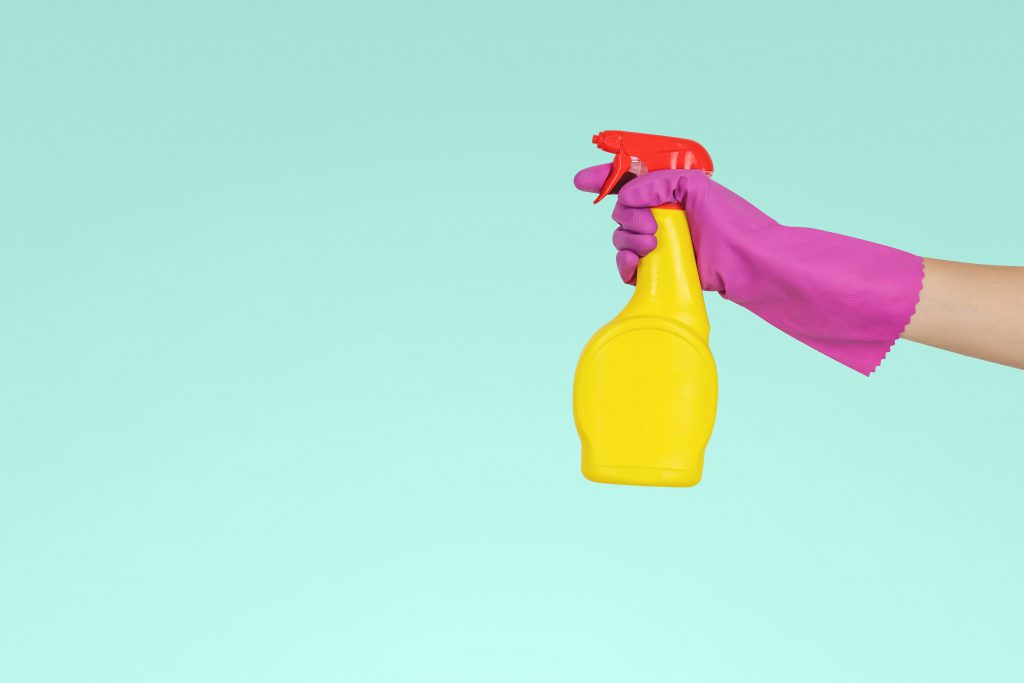 Bleach is the most drying product you can put on faux leather. However stubborn the stain looks, do not reach out for the bleach! This will affect the structure of the fabric and make the sofa more prone to future marks. You'd rather leave a small mark untreated than treating it with bleach and make it even more noticeable. Even if the bleach does remove the stain, it'll do so with long term damage on the surface!
4. Always Use Soft, Non-Abrasive Cloths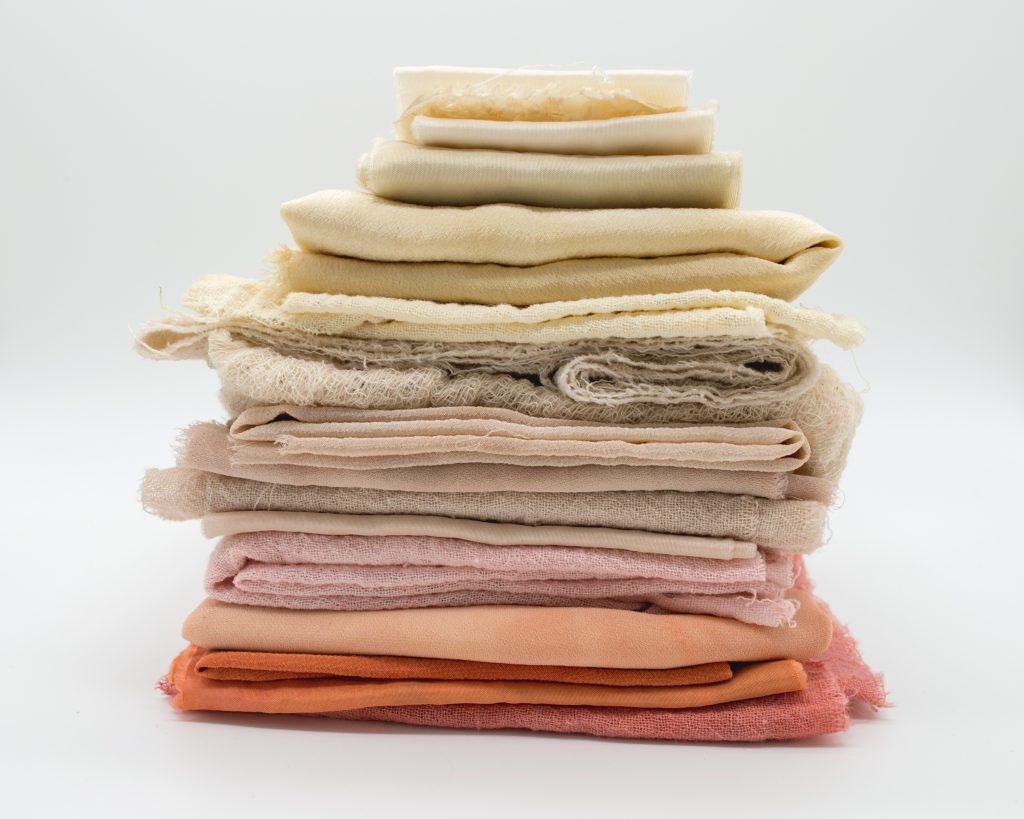 Never make the mistake of rubbing & scrubbing the surface of a faux leather sofa with any kind of abrasive cloth. This will crack the faux leather instead of removing the mark! Use a soft cloth and repeat circular motions to get the job done.
5. Fix Sofa Tufting With An Upholstery Needle
Couch buttons often fall off, mostly due to wear and tear. These buttons hold the tufting in place. Therefore, it's important to replace the button with an upholstery needle. This curved needle will allow you to sew through the cushion, even if you can't access the back of the fabric. Follow this guide to fix your sofa tuftings with an upholstery needle.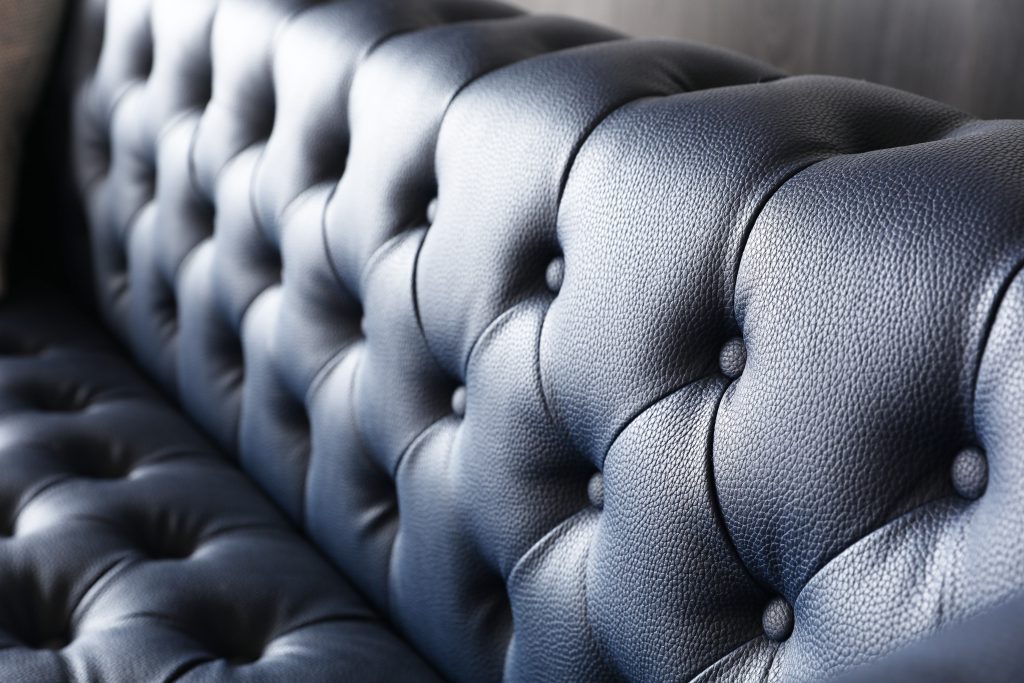 P.S: You'll find heavy-duty upholstery thread and upholstery needles in most fabric stores.
Bottom Line: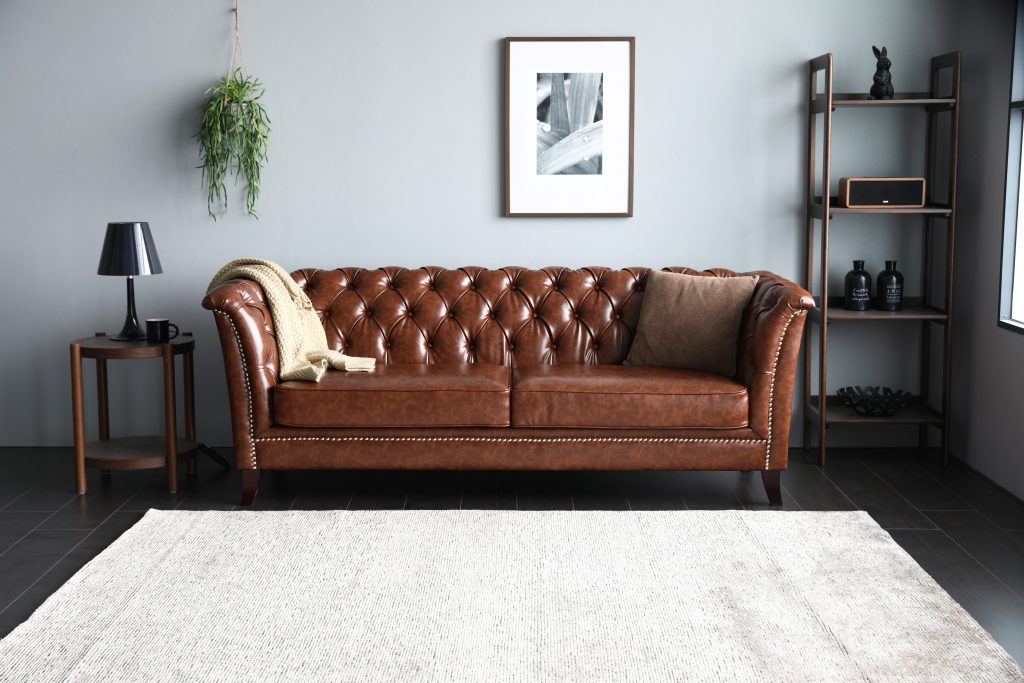 From cleaning the surface to fixing the tuftings – Chesterfield sofa maintenance just requires a few guidelines that will eventually prolong the lifetime of your sofa by years. Follow our guide to maintain your sofa, and don't make rookie mistakes that cost you its life! If you're planning to buy a sofa soon, be sure to also read our 5 Tips for Buying a Sofa for Small Spaces.