Whether everyone in the house is gathered at the dining table, settled down for movie night, or having the ultimate dance-off – the living room is the focus of most family time in your house!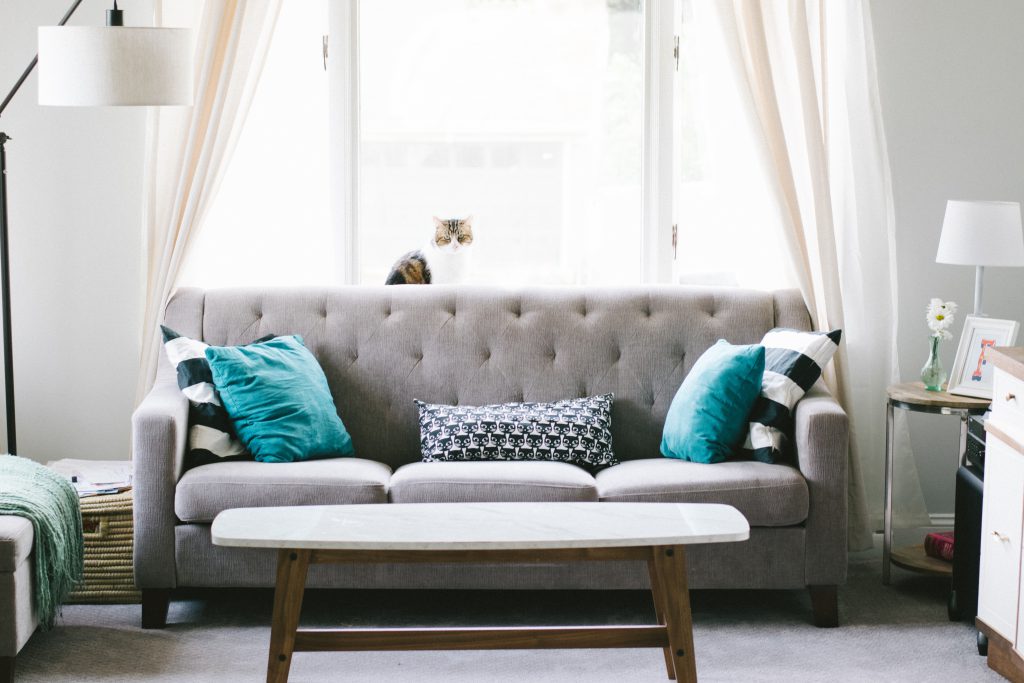 In this article, we break down 6 Ways To Transform Your Living Room Into A Cozy Haven with just home decor. Ps. We offer styling tips too!
1. Throw In Some Rugs
When it comes to home decor, it's always a good idea to have a rug in your living room – on top of which you can add some living room furniture. Rugs are a practical option that also offers much more comfort than a wooden or tile floor. Moreover, rugs provide warmth and artistic value that makes your space more homely.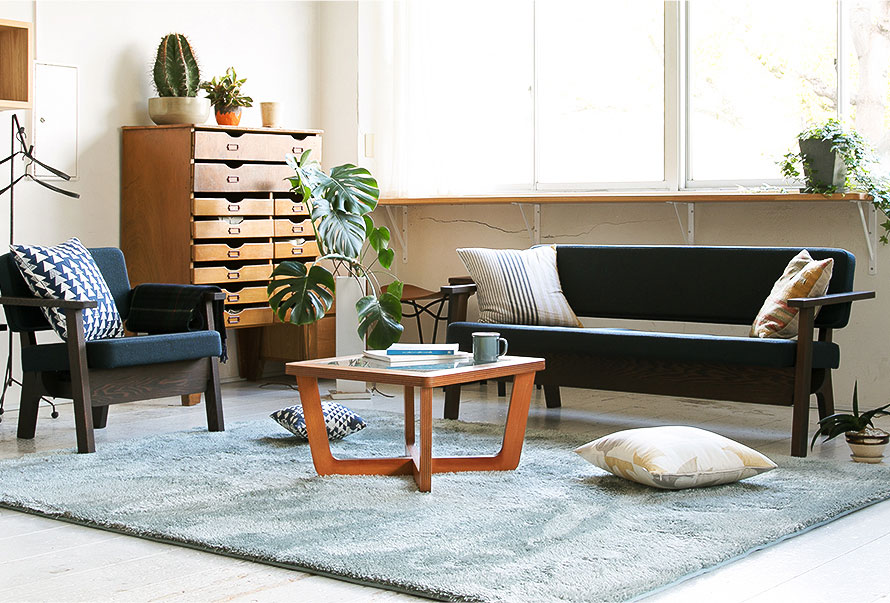 Rugs function as the artwork for your living room floor and also create a frame where furniture should be placed. Do keep in mind that they come in a variety of sizes and styles – so choose one that goes with the vibe of your space!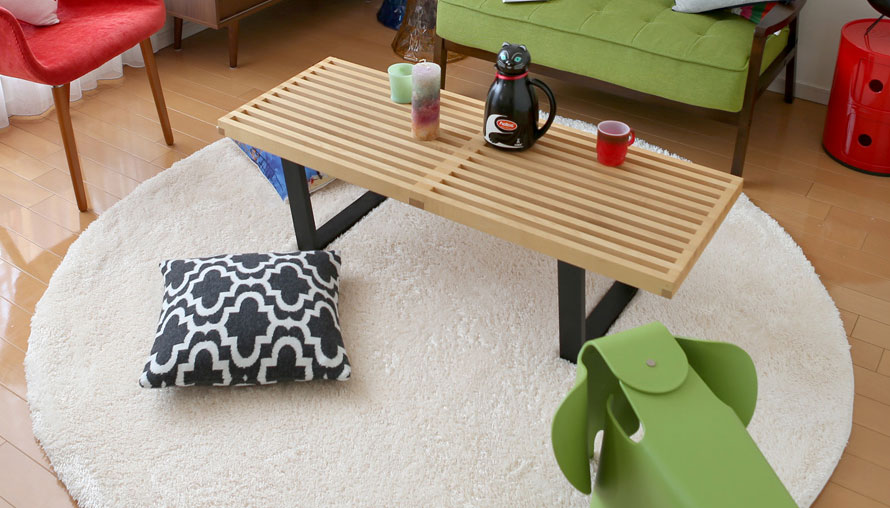 Styling Tip: Use a round rug to create a focal point in your living room.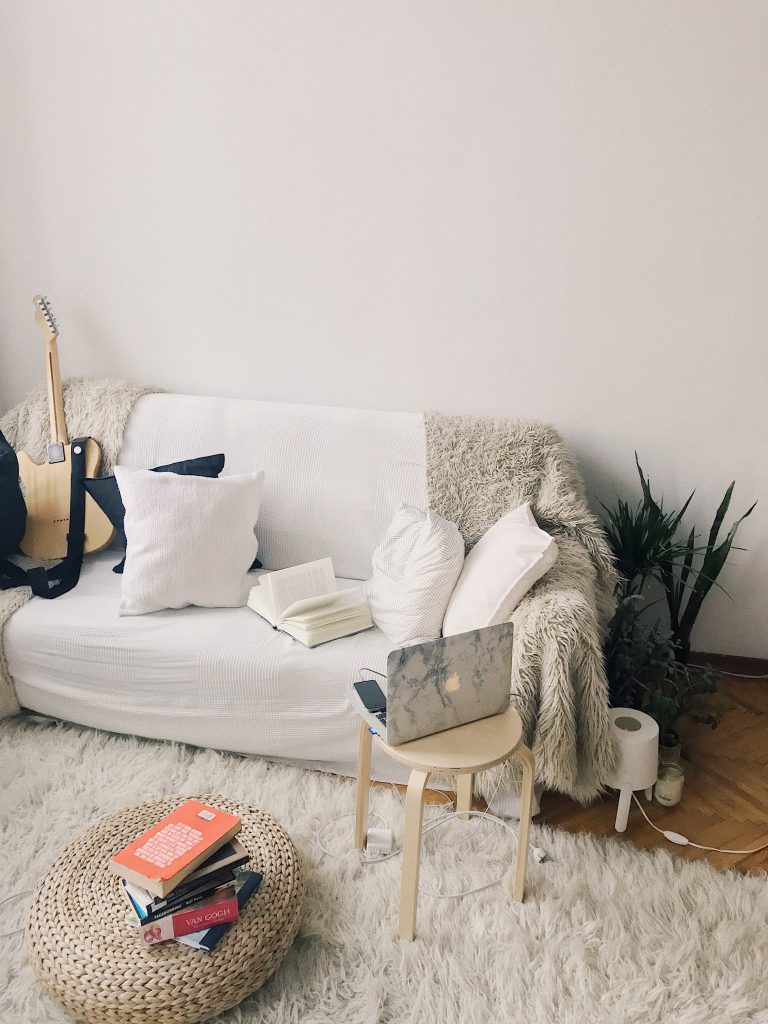 Styling Tip: Placing a sofa on a rug adds dimensionality to a sofa's design.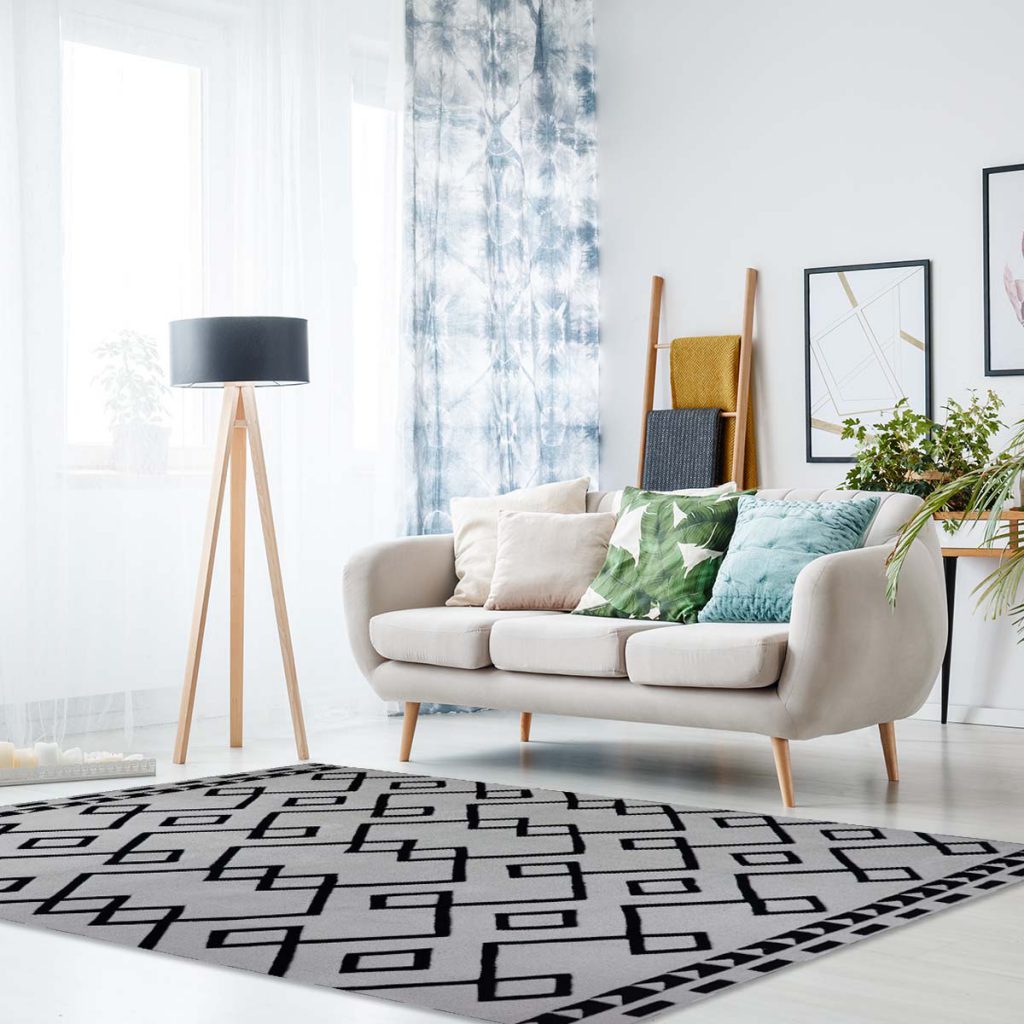 Styling Tip: Bold, printed rugs are statement pieces that can showcase your personality.
2. Add Some Bean Bags
Bean Bags are comfortable, flexible, fun – and can function brilliantly as additional chairs. They can be enjoyed by kids and adults alike. They have the power to transform the look of your living room while still blending nicely with the rest of the furnishings. Portability is another big factor here.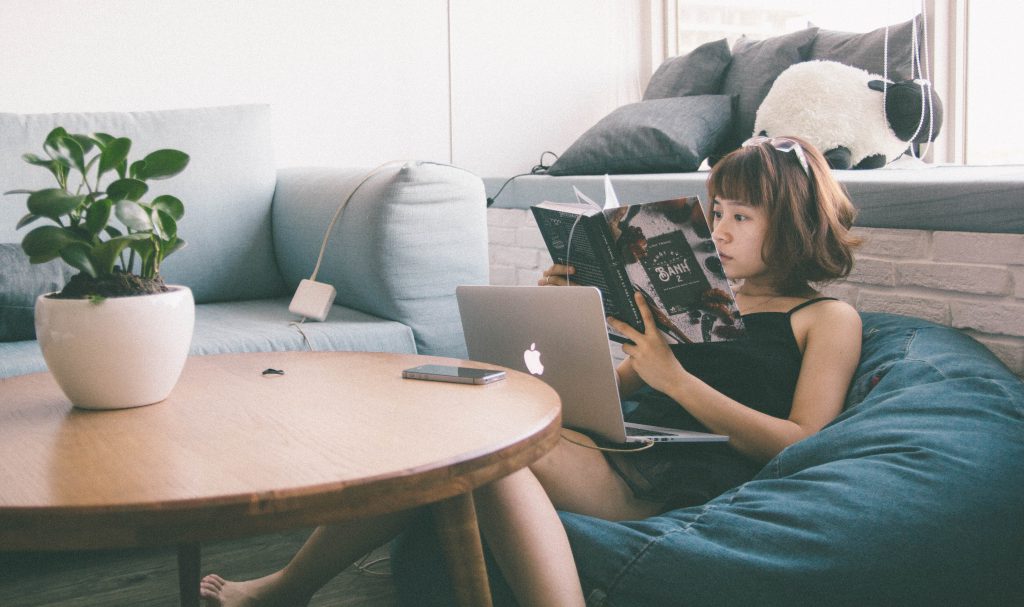 Because of their soft features and lightness, bean bags are easy to move around. You can just park your bean bag anywhere in the house where you feel like relaxing and lounging. Bean Bags are also easy to assemble and don't require complicated cleaning measures – just how we like it!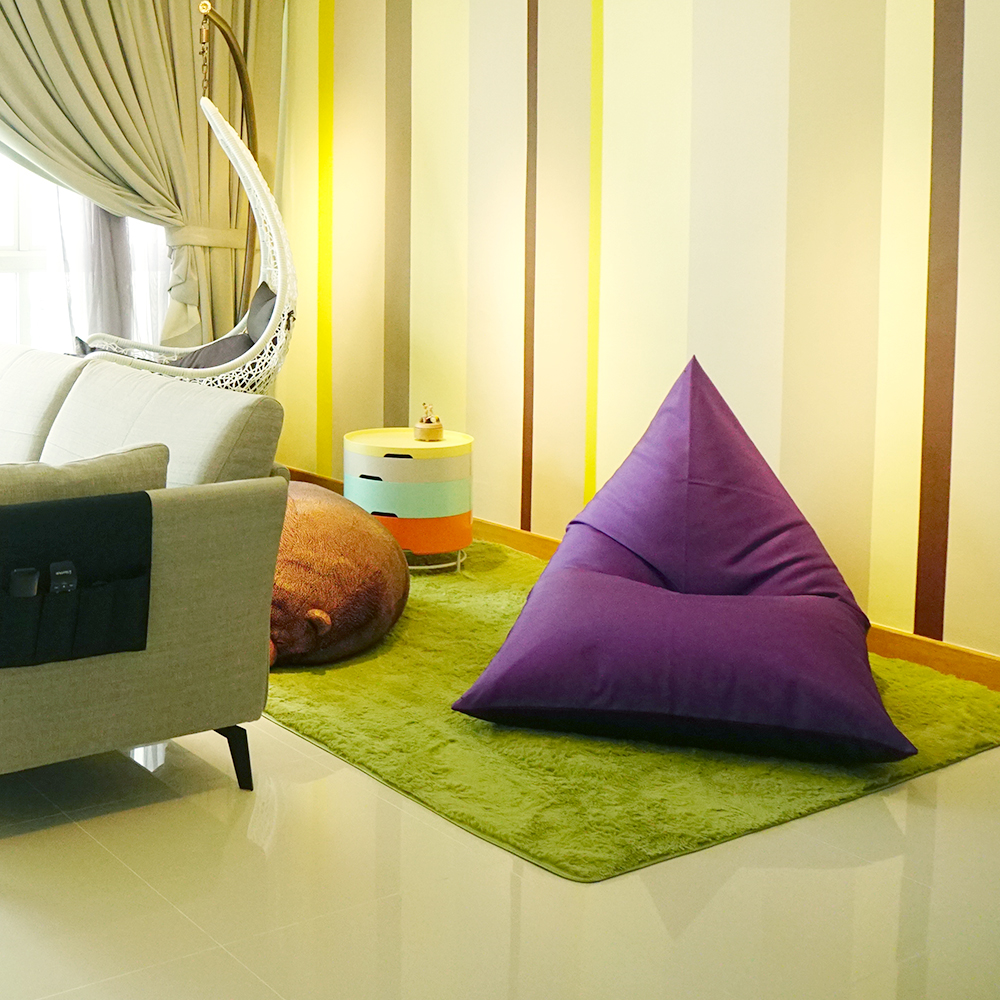 Styling Tip: Fantastic for families with young children, create a designated lounging area with rugs and beanbags.
3. A Home Decor Must Have: Cushions
Having some throw pillows and cushions in the living room may seem like a small part of the design process, but actually, go a long way in creating an inviting atmosphere. Out of most home decor, cushions are the best way to elevate a house to a home.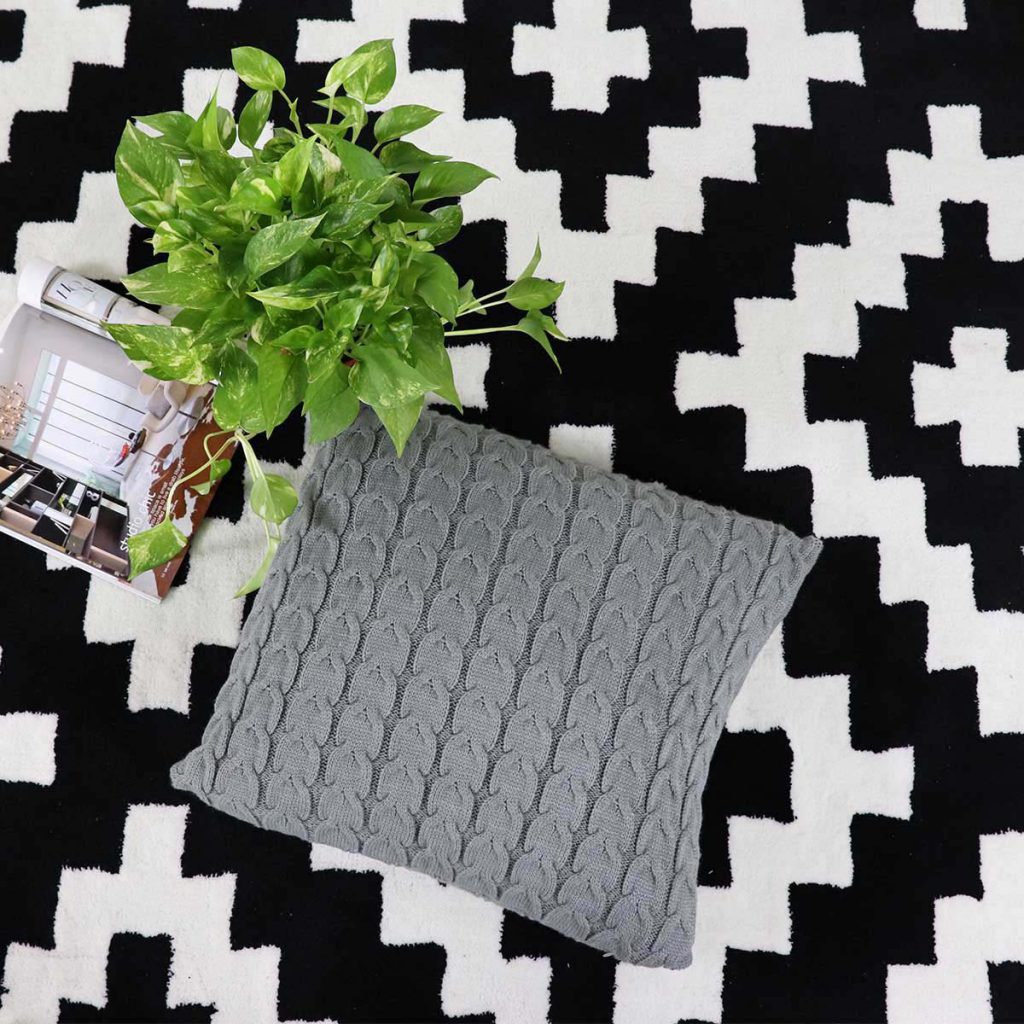 Even though they are comfortable and soft, they're not just all fluff, either. With throw pillows – always make sure to experiment with different prints and shapes.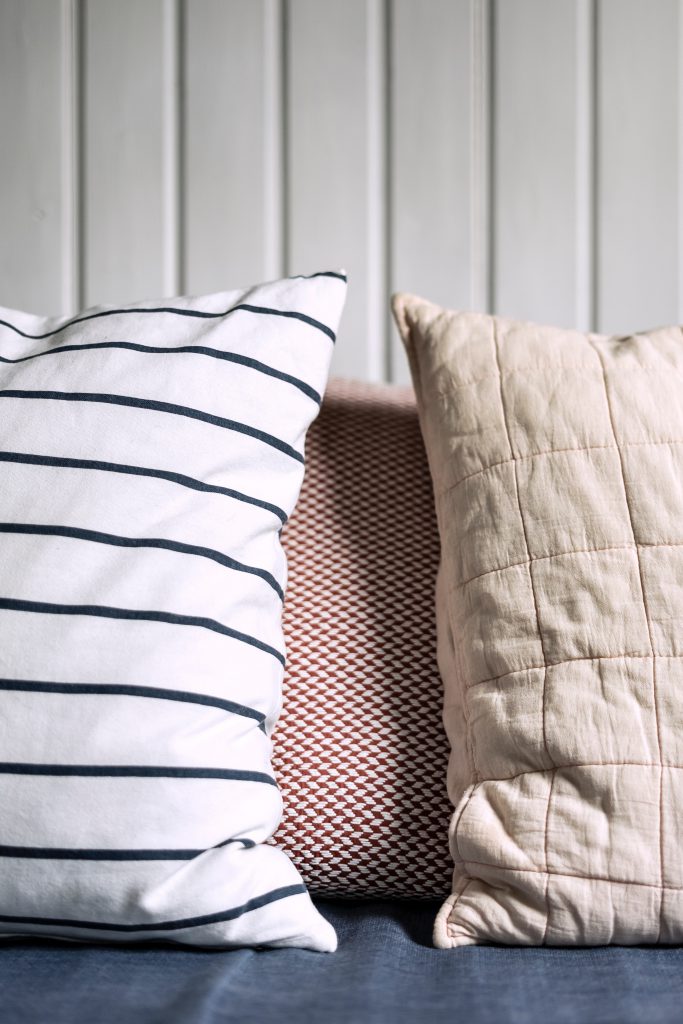 Styling Tip: Experiment with different prints to create a playful flair to your living room.
When it comes to living room seating, adding throw pillows or cushions will pack a ton of punch and bring out the subtle design features of the space.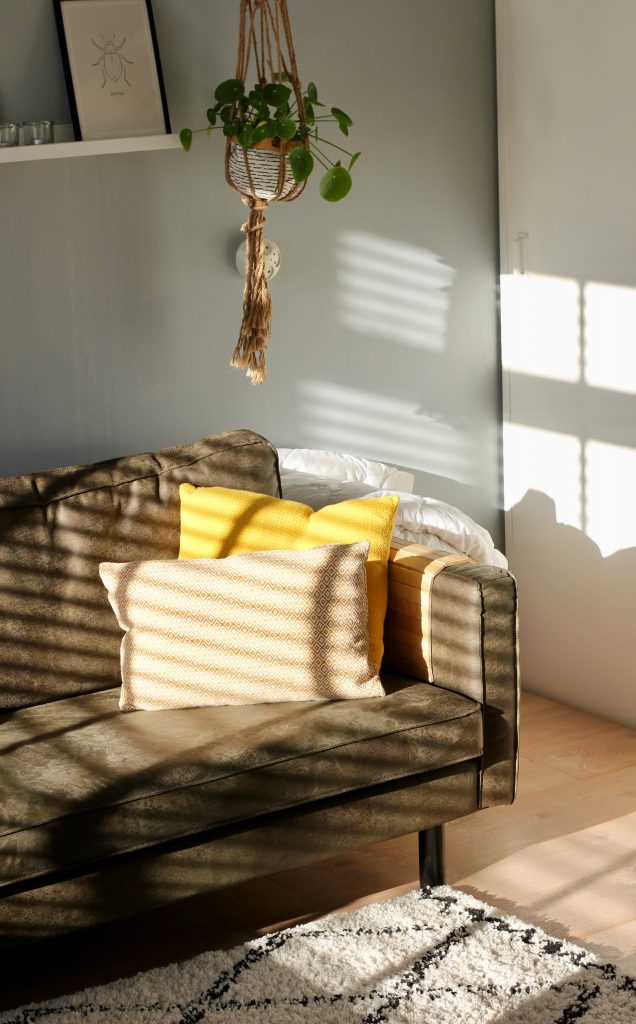 Styling Tip: Select cushions of complementary colours for great accent pieces that bring out the design of your sofa.
4. Include Plant Decor as part of your Home Decor
Plant Decor adds shape, colour and life to a room in a way no other item can. It's also surprisingly versatile. Much like furniture, artwork, and other decor – plants are a powerful tool in your design arsenal.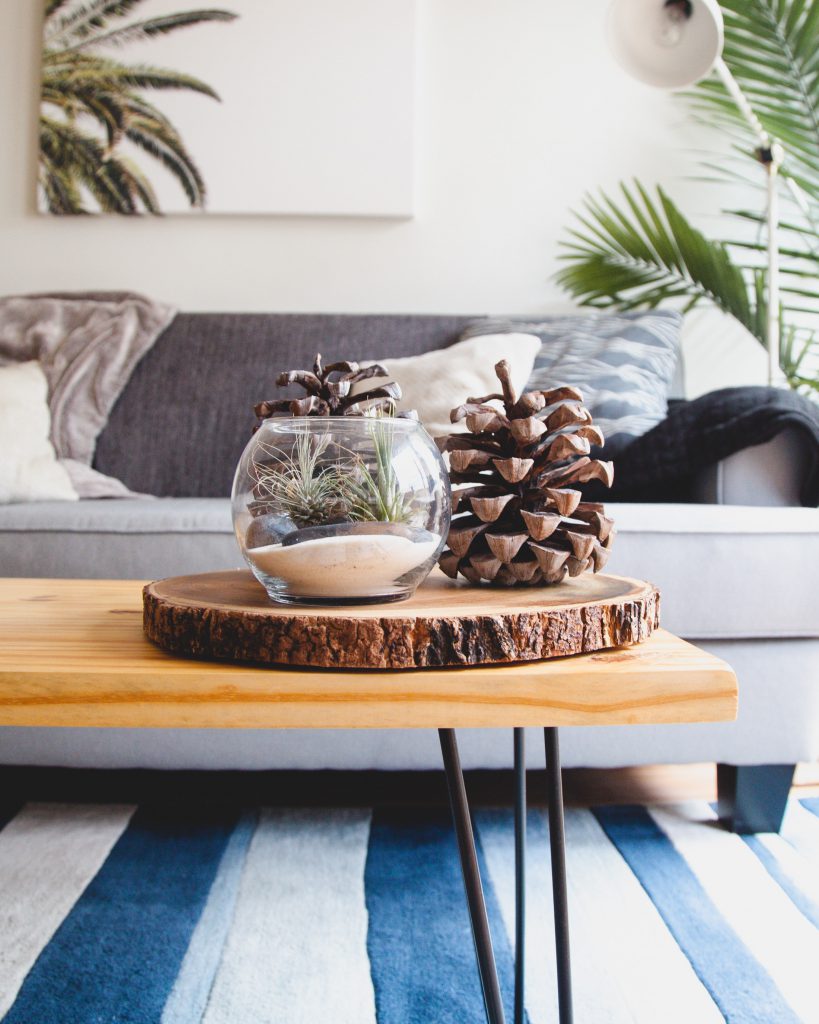 House plants make a space lively and also add an element of homeliness to your living room. You just can't go wrong with plant decor!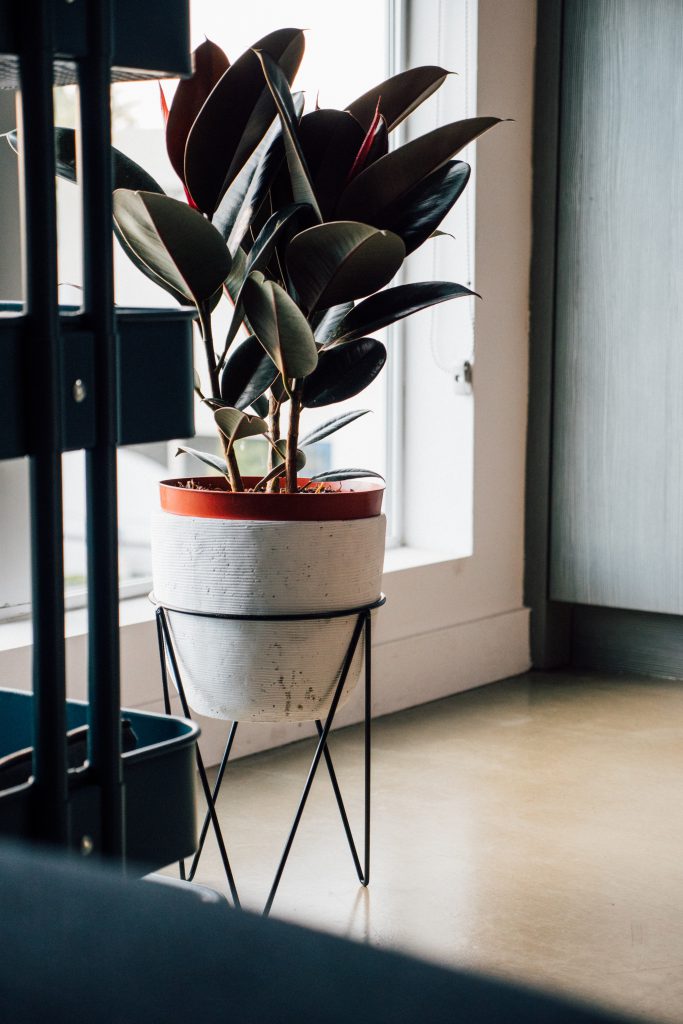 Styling Tip: Vases and planters can make a big difference in how your plants look. Use planters with bold elements to make your house plants pop.
5. Hang Some Art Work
Your living room is the one place you want to unwind and relax after a tiring day. It's also the place you'll probably redirect your guests too. Why not hang some artwork in this precious space?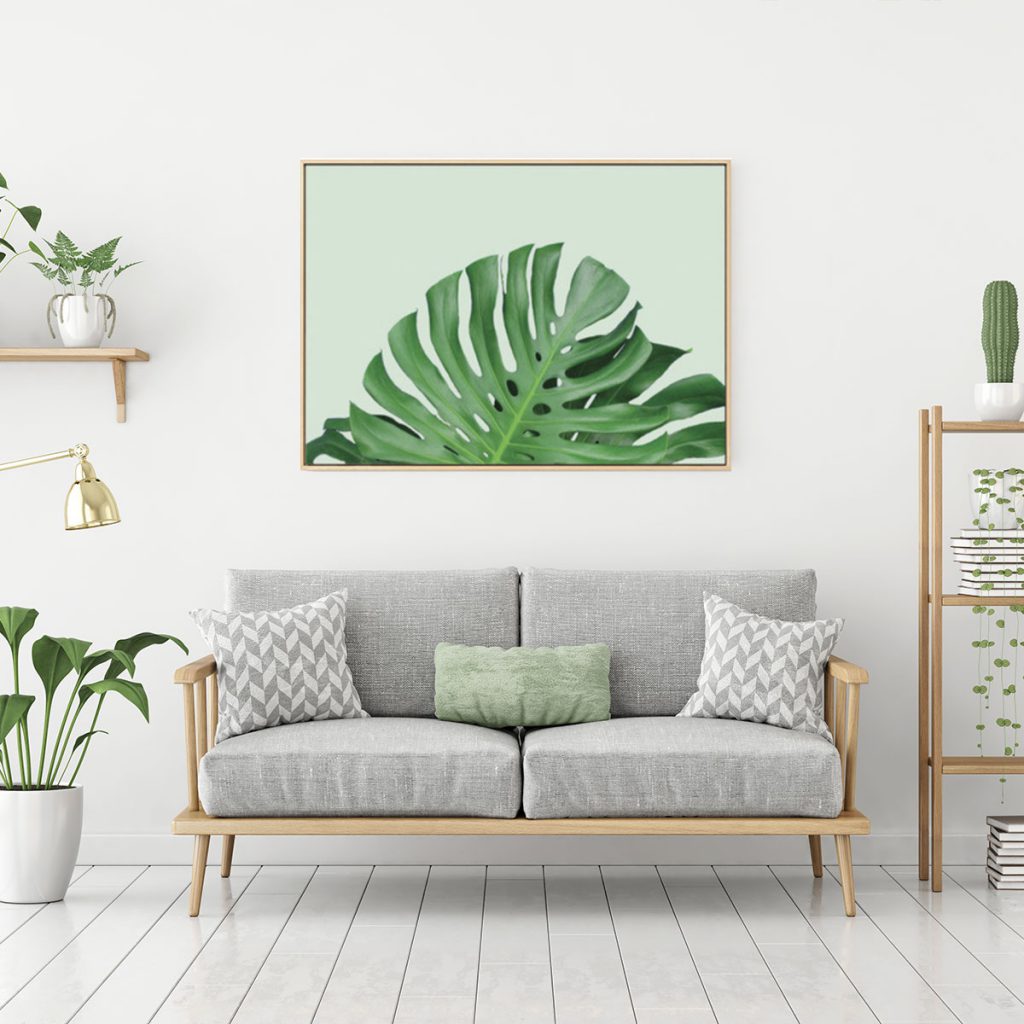 The ambience of your living room should be a calm, fresh and inviting. Therefore, choose artwork for your house that goes with your furniture as well as the overall decor.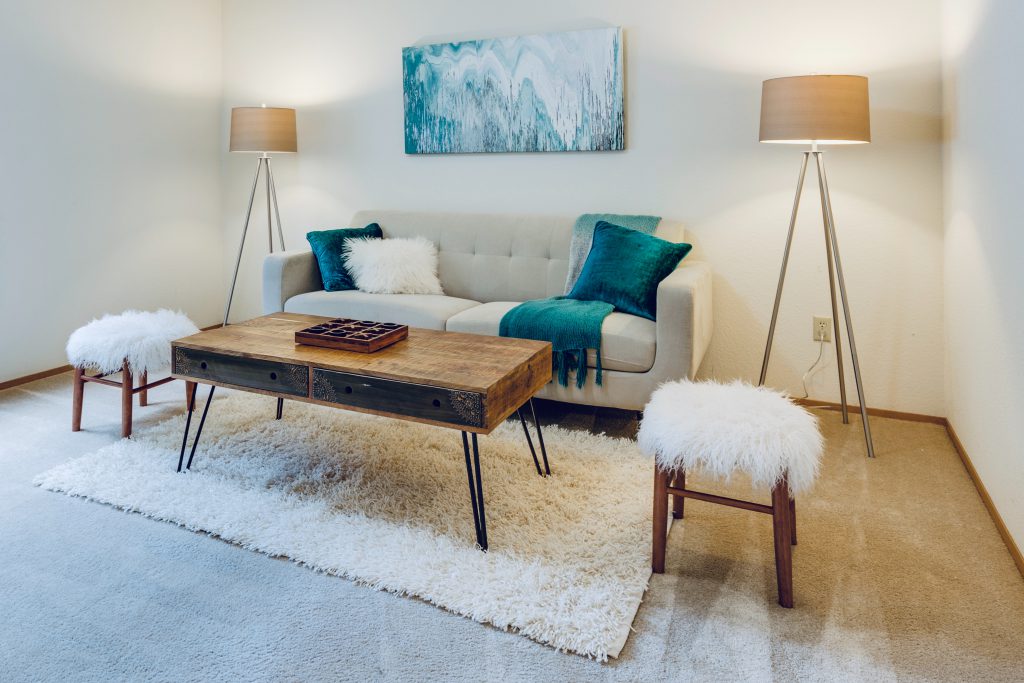 Styling Tip: Don't make the mistake of hanging too much art; just a single bold piece will serve better than multiple artworks covering the complete wall.
6. Go With Accent Lights
There's absolutely no doubt that the right lighting is incredibly important for your rooms. Whether it's a dining room, bedroom or living room – the lighting is what determines the ambience and contributes to the overall cosiness. What can you do?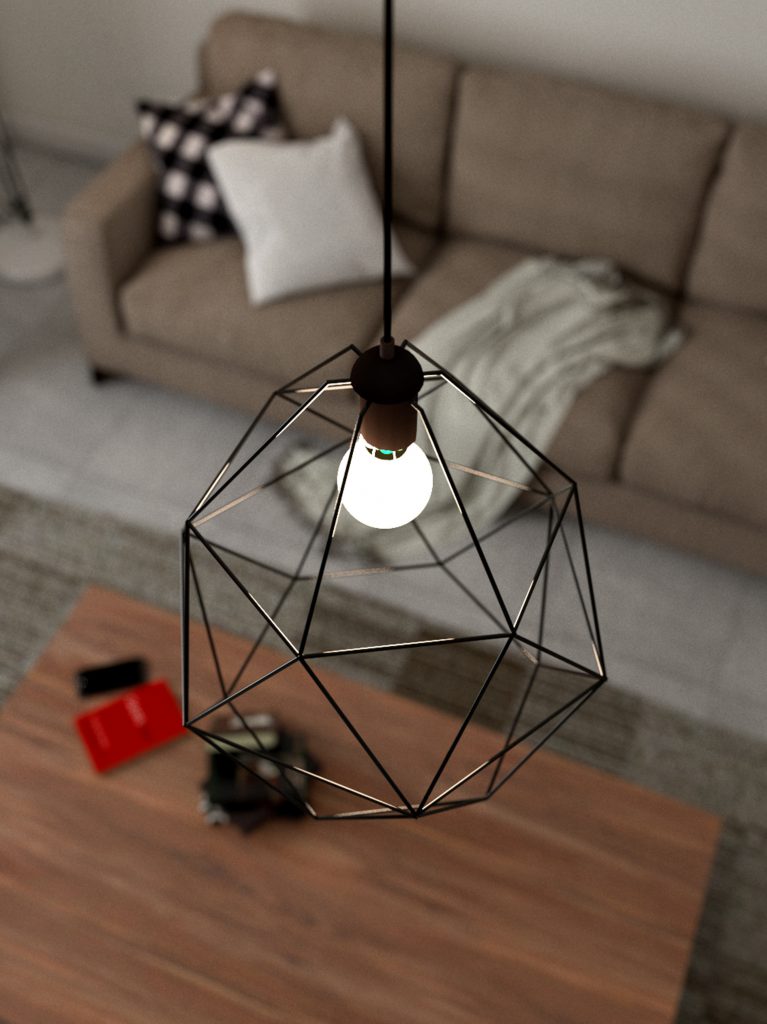 Overhang a pendant light on a coffee table to create a focal point around your living room. You can also go with floor lamps to create a fresh atmosphere in your living room space.
The decor of your living room is certainly something one needs to put solid insight into. With these 6 handy tips – you're well set to make the best out of this room and make it a habitable space for yourself, and others!